Since the beginning of the Indian Soap Opera TV shows, endless number of male lead actors were introduced, it was not only a matter of good looks but things were far more complicated than that, the people of the TV industry were always after perfection.
Choosing a male lead was never an easy task, they were always after a combination of gorgeous looks and an unfailing acting talent,
As a new year is approaching, and with the end of the year 2018, an intense acting competition is taking place between the male leads, out of which we picked 10 as India's top ten TV actors who have shown a huge skill in portraying the roles they were offered.
1- Vivian Dsena
The second sexiest man in Asia, just seeing him makes your heart skip a beat, he came to the TV industry to reign and with every role he proves that his talent is way above his looks.
The actor who portrays the role of Harman in Shakti could with ease put across a very sensitive subject of a man who is at the height of his youth and strength though he is willing to give up everything, go against all the norms and traditions, sacrifice his desire in love of a intersexual girl (hermaphrodite) he believed in her and at a point was willing to stand up and fight for her cause.
This strength of character and this kind of platonic love could never have been accepted by the viewers if it didn't come from Vivian Dsena, he gave us the sense that Harman really exists in this materialistic world, Vivian Dsena was able to make of Harman an icon, a man who is sought out by all girls, a model who defies all the odds, so he deserved to top the list.
2-Harshad Chopda
Harshad Chopda Actually is the black horse of this year's race, he came up with a role that is completely different from all what he did before, he made his comeback in the beginning of the year 2018 with Aditya in Bepannaah, a man whose bitterness and resentment are all covered with his sense of humor and sarcastic nature.
Aditya, this multidimensional complex character who is struggling because he believes that his dead wife was having an affair with Jennifer's late husband, the affair was uncovered by the course of fate, when both Aditya's wife and Zoya's husband had an accident resulting in their death, the spark of love hits Aditya and Zoya but they end up separated.
The 35 year actor who who won best popular male lead actor at the Indian Television Academy awards made his presence felt with this role, in one of colors best series which deserved and extension and a better time slot, we are very eager to know when we are going to see that shredded body actor again in a role that triggers his acting talents.
3-Shakti Arora
Shakti Arora, one of the most courageous actors in the TV industry, he agreed to be part of such a story with a bold content, those who were criticizing the storyline forgot completely that drama should be a mirror of the society and should reflect on sensitive issues as such to figure out solutions or to give a word of warning.
Though Kunal should have kept attached to his commitment towards his wife, Mauli, his feelings towards Nandini overtook him, for Aditi the character Shakti Arora portrayed skillfully and exceptionally is completely drawn towards Nandini, and though Mauli was such a loving wife, people started to blame her for the infedilty of her husband, which takes us to a very important issue, how can the society turn against the victim, it's not her fault that he has fallen to another.
4-Nakuul Mehta
With Shivaay, India's prince charming Nakuul Mehta was able to find his way back to the TV industry, he felt he no longer desire the role of a playboy, he believed that he is now mature enough to take a new step in the world of acting, it was really worth waiting.
The concept and morals of the show with Shivaay that serious, person whose body gestures are nothing but a reflection of his firm character, that man who is not even able to treat the woman who came to his life properly or he gives you the impression, he doesn't know how should he treat her, he's always wearing formal costumes because he's not the type of guy you can see in a pair of jeans.
The unique performance made way to winning ITA awards as best actor for two successive years, we will be waiting to see what Shivaay junior will have to offer in the upcoming track.
5-Gautam Rode
Gautam Rode the heavy weight actor doesn't only mesmerize his fans and viewers with his sculpted body and brilliant looks but the energy he sends out while acting is quite enough to blow your mind.
Since his start he was determined to be different, so, his loyal fans will know that he lately preferred epic and supernatural kind of TV drama, he has no interest in the Saas Bahoo drama, that was quite apparent in his choice of roles, his latest was Veer in Kaal Bhairav Rahasya, who could have put this character into being other than Gautam Rode.
God Bhairav has cursed Veer's male family members with death at the age of 30, Veer is living the torment and suffering of the fact that he will definitely die at that age, Gautam showed great skill in conveying and expressing the torture that young man is facing, his body language and facial expressions says it all, he keeps impressing his viewers day after another, we are waiting for more.
6-Mohsin Khan
The first thing you realise about Mohsin Khan apart from his gorgeousness and cute looks which gave him way to be one of the most desirable men in Asia, that he is from that kind of actors who does his job with ease, no room for overacting, be acts with ease, with great potential, accordingly he became part of one of the most successful shows in the history of TV industry Yeh Rishta Kya Kehlata Hai.
Kratik starts as a typical middle class man, then with the 2 years leap he turns to be a son of a millionaire so due to such great incident, the character changes, from inside out, he develops a different character that go through many twists specially after his brother's death, at that point he turns to the drunken state after accusing his wife of being the reason of his death, this status needs no ordinary actor, it needs an actor with great potential who is able to stay in harmony with the character all through its phases.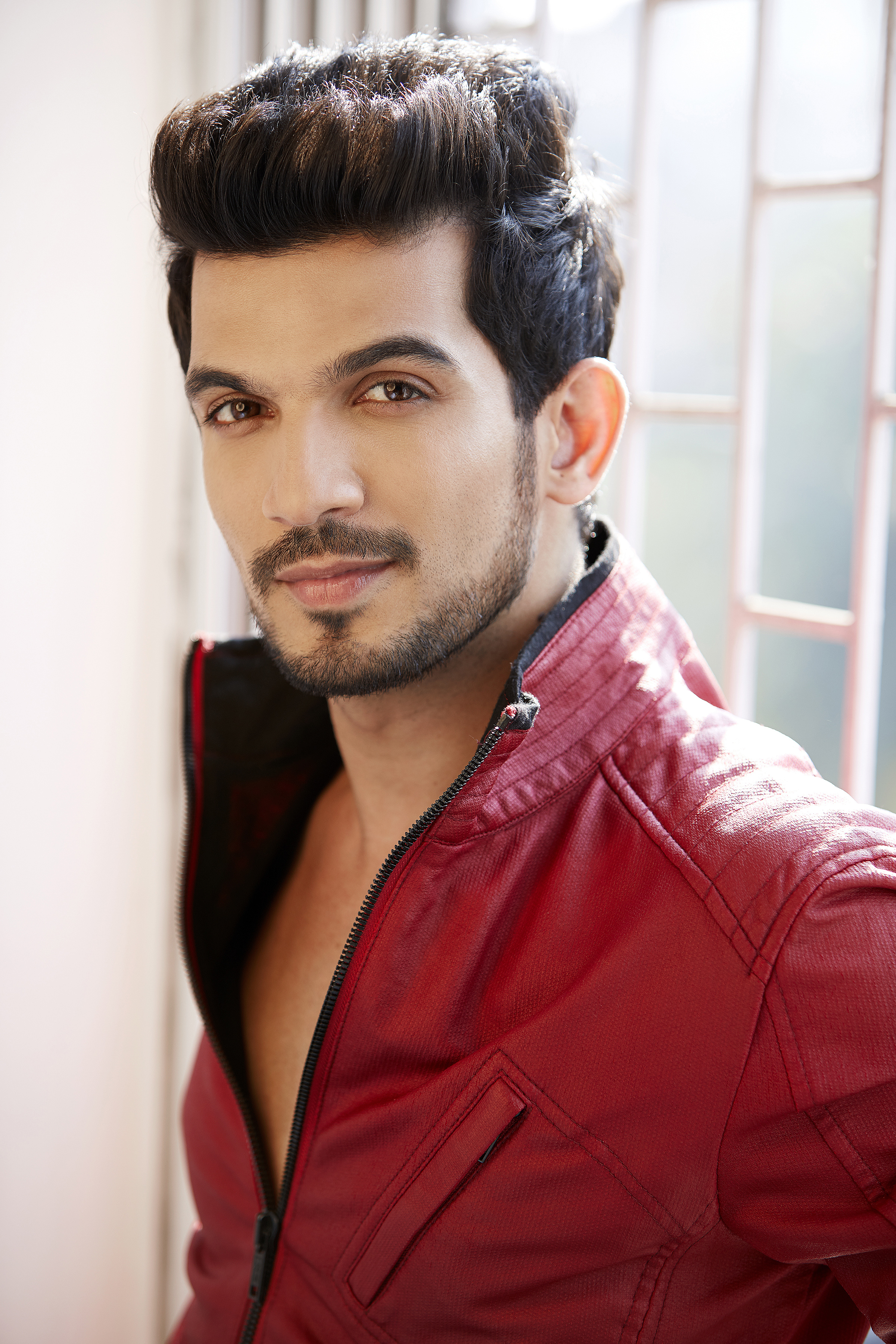 7-Arjun Bijlani
Arjun Bijlani so handsome and witty as he is proved to be such a brilliant actor, he used to perform ordinary one dimensional character, the character of a smart looking rich gentleman who falls in love with the heroine and the conventional story starts to take its twists and turns until he was offered the role of Deep.
Deep is a real turning point in his Career, it is such a complex character that has all the flaws and merits of a human being, the role is very difficult and consuming, it needs a lot of effort and hard work to make the viewers that confused, eventhough they know Deep at a point is evil, they can't help it but love him and sometimes sympathize with him, he showed a huge talent as an actor, his acting talent has now matured, we expect a lot of him with the coming episodes.
8-Shaheer Sheikh
Shaheer Sheikh who topped the list of the most desirable men in the Indian drama has undoubtedly proved that his talent and potential as an actor is not less desirable than his looks.
After Dev in Kush Rang pyar ke Aise Bhi and despite the actor's significant and prominent contributions in the Indonesian Cinema and TV drama, his comeback to the Indian Television had to be as much notable and remarkable.
The actor is performing the role of Salim the mughal prince who fell in love with courtesan Anarkali, the love which will lead to his rebellion against king Akbar who was to put her in jail when he knew Salim was to marry her.
Salim is not an ordinary next door man, he is a romantic prince with the spirit of a warrior, this state of chivarlic romance and courtly love was definitely made for Shaheer, it created an atmosphere that us quite appealing for the viewers, Shaheer's ripped body, lustrous hair and sharp looks made him a perfect cast.
9-Zain Imam
The second most desirable Indian TV actor who enchanted a wide range of female fans with his glamorous looks and mesmerizing smile is none but Zain Imam.
Zain real turning point was in Naamkarann where he played the role of officer Neil Khanna that sensible heartthrob, he made a figure every woman would dream of.
I think his huge fanbase can't wait to see him in his upcoming show on Star Bharat opposite Ishqbaaz star Shrenu Parikh, the star who showed bravery in Khatron Ke Khaldi season 9 and is expected to be seen in the same show in January.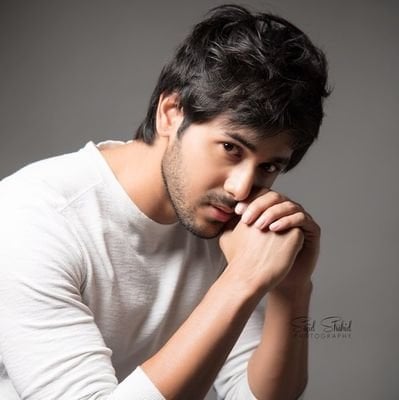 10-Randeep Rai
Randeep Rai a remarkably talented actor with cute looks and sharp eyes that leave you under cast of his charm and appeal, he has the skill of perfecting his role to a great extent.
The actor who was nominated for the most popular Male lead actor for his role as Sameer in Yeh Un Dinon Ki Baat Hai made way through this role to our hearts, Sameer is that self-respecting person who seeks revenge out of pride from Naina who will later turn to be the love of his life.