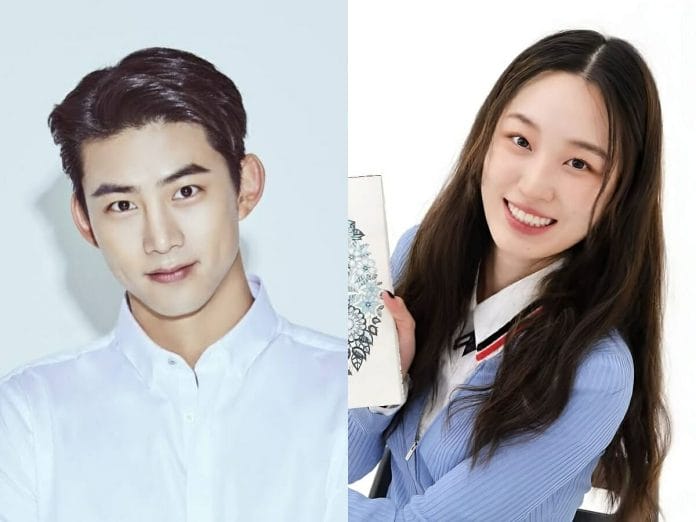 Its Official! 2PM's Taecyeon and Won Ji An are pairing up together in a new fantasy romance drama "My Heart Is Beating"
"My Heart Is Beating" Is KBS2's new fantasy drama which tells the story of half-human and half-vampire Seon Woo Hyul,who was unable to become human amidst 100 years and Joo In Hae, a pretty woman who has no humane side.
The handsome 2PM boyband member cum versatile actor Taecyeon has already impressed audience with his diverse roles in hit dramas "Vincenzo", "Blind","Secret Royal Inspector & Joy" and will be playing the role of Seon Woo Hyul. Seon Woo Hyul is a trendsetter and an early adopter who never hesitate to try new things coming into the world for the first time. He is an oddball who walked into a cave and ate only garlic and mugwort in order to become human. Seon Woo Hyul has a special reason for desperately wanting to become human.
The gorgeous and upcoming actress who won our hearts in the dramas dramas "DP " and "If You Wish Upon Me", will be taking on the role of Joo In Hae, a part-time school nurse and owner of a guest house. Having grown up in a poor family and having done all kind of part time jobs to survive, made her a cold blooded woman with no humanity. It all changes when Joo In Hae starts living together with Seon Woo Hyul and becomes a warm hearted person.
The upcoming drama "My Heart is Beating " will begin filming soon and is scheduled to broadcast in the second half of this year. Stay tuned for more updates.