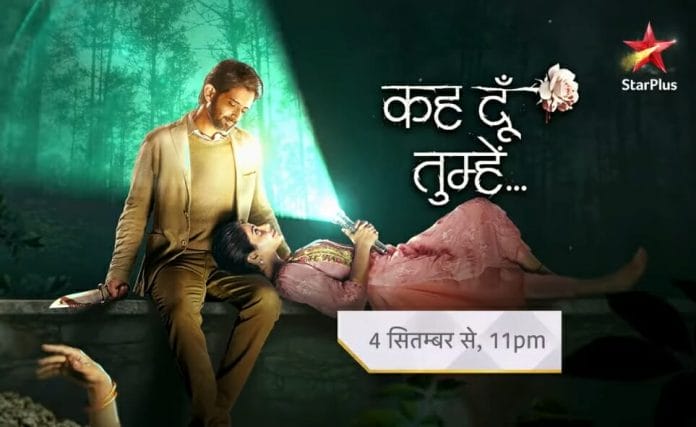 Keh Doon Tumhein 11th November 2023 Written Update on TellyExpress.com
Episode starts with Dev who rushes into the prison assuming something danger. But he doesn't see nothing significant and asks Yadav whether anyone entered in the prison. He directly enters into the jail and confronts Bittu with many questions. Following with the every questions, Bittu accepts he himself has killed Anjali But he doesn't get any strong motif to kill Anjali and Ritu. Dev again asks Bittu why did he kill Anjali. Bittu creates a false story which doesn't seem reliable to Dev. When Dev asks him why did he keep the body of Ritu in the outside of the jungle, Bittu mistakenly utters the name of Vikrant which gives a significant clue or proof to prove Vikrant guilt. But as soon as Dev asks him the same question, Bittu declines that he has uttered the name of Vikrant. But that declination doesn't make Dev confused.
Later, Dev meets to Vikrant and confidently stands infront of him. Standing in front of Vikrant, Dev mentions that he has found a suspect who is the murderer of Anjali, Ritu and many others. Though Vikrant reminds him Bittu has already accepted that he himself has accepted his crime. He picks up his finger towards Vikrant and threats him. He also checks his gesture or recreation to see the fear when he clears out that Bittu has uttered his name in the interrogation. Vikrant remains very calm and cool which makes Dev makes more arrogant and offended.
After leaving of Vikrant, Yadav and Garur enters into the prison hearing some noise or Bittu. Entering in the jail, Bittu says he is completely prepared to confess the real truth as the proof. He requests Garur and Yadav to help him out giving some food as he has been feeling very hungry. Yadav and Garur feel very excited and energetic as Bittu is going to confess the truth.
Here, Dev secretly enters into the house of Vikrant and meets Kirti. He tries to convince Kirti that Vikrant has killed those people of panchghati. But Kirti accuses Dev as jealous and crooked person rather than believing his words. Dev empathetically figures out that Vikrant is the murderer and he will surely prove him guilt. Kirti becomes puzzled but asks orders Dev to leave her room quickly.
When Dev fails to make her believe then he unboxes the real motif of Vikrant who has been using Kirti following her needs. But Kirti firmly says that Vikrant really loves her and his love makes her stronger. Ahead, Vikrant realises that he have to do something urgent and he have to stop the next interrogation. Kirti comes to her and says that she is sure about this relationship.
Episode ends.
Precap: Vikrant will come in the house of Madhuri with many gifts and things. He will ask Aau and Madhuri to permit him to marry Kirti as he wants to take care of Kirti and Puru both. Getting the permission, Vikrant will propose Kirti and will exchange the engagement ring. Kirti will also agree that she will marry Vikrant. Everyone will seem very happy and joyful.
Click to read