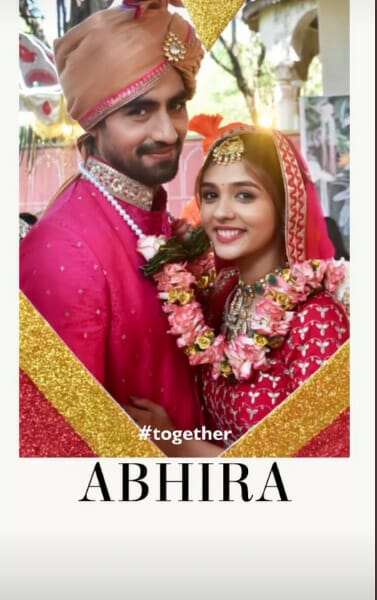 Yeh Rishta Kya kehlata Hai Spoilers, Upcoming Story, Latest Gossip , Future Story, Latest News and Upcoming Twist on TellyExpress.com
Happy reunion for Akshara and Abhimanyu at Birla house. Mahima will poison Manjiri's brain against Akshara.
In today's episode, Akshara is perplexed about giving second chance to her relationship with Abhimanyu. Manjiri calls Manish. She asks Manish to make Akshara understand to grab the second opportunity. Manish says to Manjiri that children are grown up to take their decision on their own. Manjiri is shocked.
Abhimanyu sends a voice note to Akshara. He tells her that he is waiting for her reply but don't want to force her either. Akshara think in second chance more than love trust matters. Kairav sees Akshara. Akshara gets a call from music session from Jaipur. She decides to go to Jaipur to the soonest. Suhasini and Swarna ask Kairav if he had a talk with Akshara. Kairav tell to Goenkas that Akshara might leave to Jaipur post finalizing her divorce with Abhimanyu. Manish asks Goenkas to respect Akshara's decision. Abhimanyu waits for Akshara's reply.
Abhimanyu and Akshara decide to go to the court. Manjiri accuse Akshara for troubling Abhimanyu. She advice Abhimanyu to not go to the court. Abhimanyu decide to respect Akshara's decision. Both get ready to go court. Akshara leave for the court. Abhimanyu think till last he can't lose hope for Akshara's return.
Manjiri think why can't Akshara see Abhimanyu's efforts.
In the upcoming episode, Akshara will cancel divorce and will reunite with Abhimanyu. Abhimanyu will plan a grand welcome for Akshara at Birla house. Elsewhere, Mahima will turn Manjiri against Akshara. Will Akshara be able to win Manjiri's trust? Time will only tell.
Stay tuned for TV serial latest updates