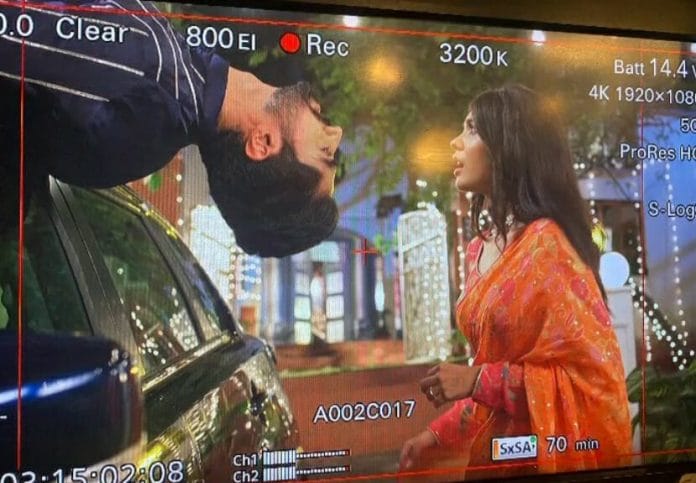 Yeh Rishta Kya kehlata Hai Spoilers, Upcoming Story, Latest Gossip , Future Story, Latest News and Upcoming Twist on TellyExpress.com
As per the latest report by leading daily, Abhimanyu will meet with an accident and will lose his memory
In today's episode, Akshara asks Abhimanyu where the proof has been all long. Abhimanyu tells to Akshara that he didn't received when she left. But the way it came in front of him it showed him a mirror. Abhimanyu checks his shirt. He looks for the proofs and breaks down for not trusting Akshara. Abhimanyu think about Kairav's innocence proof. Parth gives the pen drive to Abhimanyu and reveal that Akshara left it for him but Mahima hide it. He adds Mahima wanted him to destroy the pen drive. Parth asks Abhimanyu to save Kairav and Manish.
Mahima asks Abhimanyu if he is ready to go to police station. Abhimanyu says they will go to Goneka house first along with inspector and media. Mahima says Goenkas deserve the humiliation and gets ready to visit them. Back to reality; Abhimanyu says to Akshara that he wants to talk with her but before that he needs to sort more important things. He confronts Mahima about avenging Goenkas despite knowing Kairav was innocent. Abhimanyu says to Mahima that she disappointed him. He asks Mahima to apologize to Goenkas.
Mahima refuse to apologise to Goenkas and walks out. Elsewhere, Manjiri confront Mahima about hiding the proofs.
In the upcoming episode, Abhimanyu will decide to mend his relationship with Akshara. Akshara will be in two minds. Reportedly, Abhimanyu will meet with an accident. Akshara will regret about not confessing her love for Abhimanyu. Abhimanyu will die or there is more to the story? Keep watching the show for more drama.
Follow us for TV serial latest news