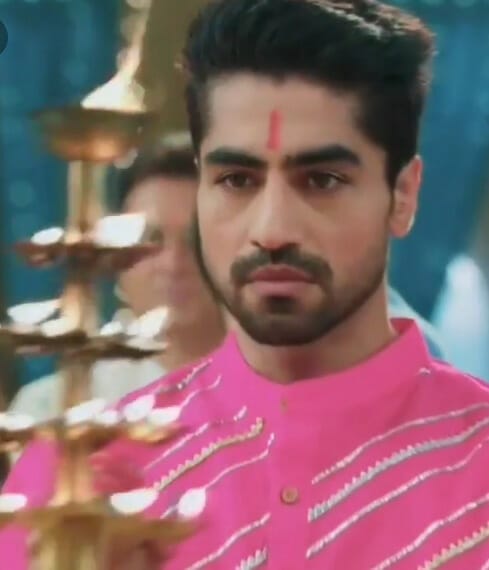 Yeh Rishta Kya kehlata Hai Upcoming Story, Spoilers, Latest Gossip , Future Story, Latest News and Upcoming Twist on TellyExpress.com
Drama to galore in Yeh Rishta Kya Kehlata Hai with Akshara sneaking Birla house to meet Abhimanyu.
In today's episode, Abhimanyu thinks about Maya. He says Maya surely has a connection with Akshara. Manjiri asks Abhimanyu why he was taking Akshara's name. Abhimanyu refuse to reply. Akshara learn that Abhimanyu fly to Udaipur. Kunal follows Akshara. Akshara regret leaving Abhimanyu. She accuses herself for Abhimanyu's condition. Akshara says she just learned her family hates her. Akshara decide to be with Abhimanyu. She too decides to fly to Udaipur. Kunal tries to stop Akshara. Akshara decide to meet Abhimanyu so that Kairav doesn't fall in trouble. She says if family will learn about Kairav he will be behind the bars. Kunal threatens Akshara and says he know she has hidden Kairav with her. He says if she will fly to Udaipur that he will get Kairav arrested. Akshara worries for Kairav. She says to Kunal that time is favouring him but when Lord Shiva will open his third eye than everything will be destroyed. Akshara asks Kunal to wait for the time to change.
Maya inform Kunal that competition finale will be at Udaipur. Kunal refuse to go to Udaipur. Akshara takes the call and asks Maya not to worry as they will fly to Udaipur for the finale. She asks Kunal to gear up as his time is about to change.
In the upcoming episode, Akshara will desire to meet Abhimanyu and will sneak into Birla house. She will be caught by Harsh. Will Akshara be able to save herself from Harsh? Time will only tell.
Stay tuned to get the latest update of your favorite TV show