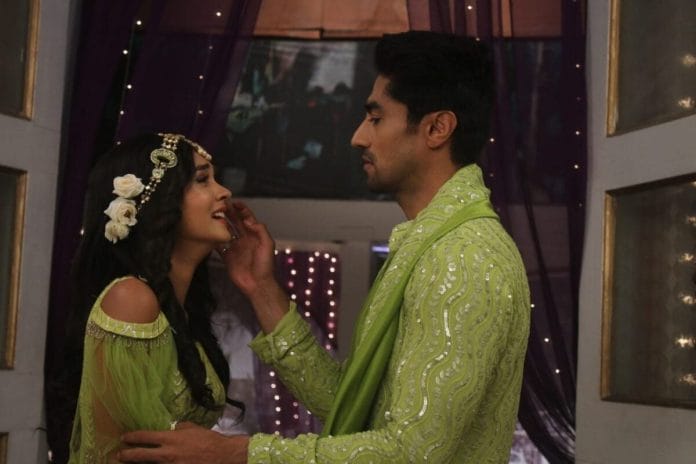 Yeh Rishta Kya kehlata Hai Upcoming Story, Spoilers, Latest Gossip , Future Story, Latest News and Upcoming Twist on TellyExpress.com
Abhimanyu, Akshara will reach Birla house post their wedding. They will get excited to perform post wedding ritual at the house. To their surprise only Manjiri and Neel will welcome the duo home. Abhimanyu will explain to Akshara that in their profession, patient is given a priority. Akshara will understand Abhimanyu. Abhimanyu will leave Akshara alone post he will get an emergence call from the hospital. Later, he will get shocked seeing Arohi at the hospital. Arohi will inform Abhimanyu that Harsh rehired her. How Abhimanyu will react seeing Arohi, will be interesting to watch.
In today's episode, Akshara feels under confident Swarna asks Akshara not to cry. Akshara says she won't be able to do. Kairav tries to console Akshara. Abhimanyu asks Akshara if Goenka's forced her to marry him. He asks if ever he has stopped her from doing anything. Abhimanyu asks Akshara if she think he will not allow her to meet Goenka's. Akshara sit teary. Abhimanyu says to Akshara that ever she will miss Goenka's she can go to them. He cheers up Akshara. Abhimanyu adds he is just taking Akshara with him but she will remain Goenka's daughter forever. Akshara calm down. Suhasini apologize to Birla's and asks to forgive them if they did any mistake. Manjiri asks Suhasini not to apologize. She adds both the families should make a fresh start too.
Manish says to Harsh that he is giving a piece of heart to them. He asks to always take care of her. Abhimanyu assures Manish. He asks Manish to not think that they are giving aways daughter rather he should consider getting a son in return.
Later, Abhimanyu and Akshara reach Birla house and find the door closed.
Stay tuned to know what next will happen in the show Yeh Rishta Kya Kehlata Hai