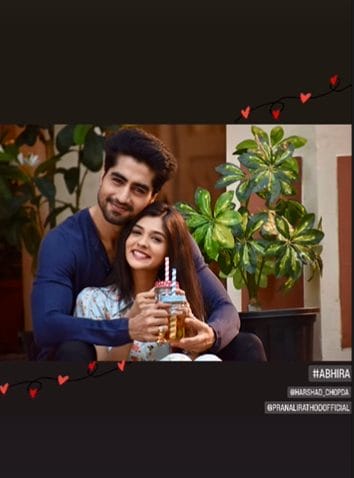 Yeh Rishta Kya kehlata Hai Spoilers, Upcoming Story, Latest Gossip , Future Story, Latest News and Upcoming Twist on TellyExpress.com
The wait is over as Abhimanyu and Akshara to unite soon in Yeh Rishta Kya Kehlata Hai.
In today's episode, Arohi says to Akshara that her relationship with Abhimanyu will not work for second time too. She says they both don't trust each other. Akshara stand mum. Arohi says Akshara is silent because she knows she is right. Neil says to Abhimanyu that person like Akshara is rare who thinks about the one they love first. He asks Abhimanyu to bring back Akshara before it gets late.
Arohi further wait for Neil to unblock her number.
In the meantime, Akshara and Abhimanyu think about each other. They both receive a message from their lawyers about the divorce. Akshara and Abhimanyu get restless. Manish asks Akshara to rethink about her decision before it gets late. Akshara says she don't want to make decision in hurry. Manjiri asks Abhimanyu to bring back Akshara. She adds Akshara and he is made for each other. Abhimanyu says he wants Akshara with him but not by force. He says he will wait for Akshara's reply. Abhimanyu asks God to help him in getting Akshara back in his life.
Arohi gets angry on Goenkas for always worrying about Akshara. Swarna slaps Arohi. She asks Arohi to stay away from Akshara and Abhimanyu.
In the upcoming episode, Akshara is perplexed about giving second chance to Abhimanyu. Abhimanyu decide to respect Akshara's decision. He will plan to push Akshara so that she comes out of her fear. Akshara will learn about Abhimanyu's accident and will worry about him. She will further go back to Abhimanyu. Abhimanyu and Akshara will reunite soon. Mahima and Arohi will join hand to trouble Abhimanyu and Akshara. Keep watching the show for interesting twist.