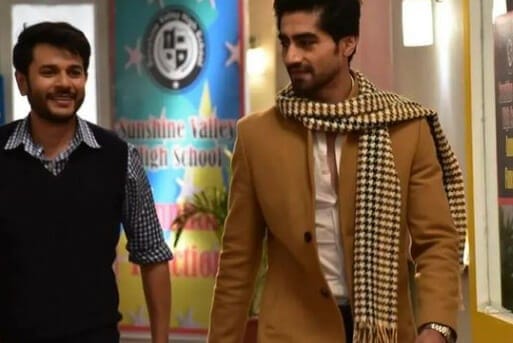 Yeh Rishta Kya kehlata Hai Upcoming Story, Spoilers, Latest Gossip , Future Story, Latest News and Upcoming Twist on TellyExpress.com
Abhimanyu will bump into Abhir in Kasauli. He will get shocked learning about Akshara.
In today's episode, Abhinav asks Akshara what is bothering her. Akshara tells to Abhinav that she refused to go to Shimla because she doesn't want to face her past. She adds past can't destroy her present. Abhinav asks Akshara if there was someone's name in the list. Akshara look Abhinav. Abhinav understands Akshara. He asks Akshara not to worry as he will make Abhir understand.
Abhinav about to propose Akshara, he gets a call from Abhimanyu. Abhimanyu tells to Abhinav that Rohan has to leave because of emergency. He asks Abhinav to help him as he is in need. Abhinav refuse to drive for Abhimanyu and says he can't come because Abhir has a fancy dress competition and he needs him. Abhimanyu says to Abhinav to attend his son function and he will manage. Abhinav feels bad for not able to help Abhimanyu. Akshara receives a message from Abhir's school. Abhinav asks Akshara to pray Abhimanyu reaches his destination. Akshara unknowingly prays for Abhimanyu.
Ruhi asks Abhimanyu to come back before he gets any new friend. She says he is only her dad. Abhir meet Abhimanyu.
In the upcoming episode, Akshara will accompany Abhir to fancy dress competition. Abhinav will bring Abhimanyu to the venue. Abhir will turn doctor and will win. Abhimanyu will meet Abhir. He will fail to see Akshara. It will be interesting to watch if Abhimanyu be able to learn about Abhir and Akshara or not. Will Abhinav let go Akshara, Abhir? Time will only tell.
Keep watching the show for more entertainment.