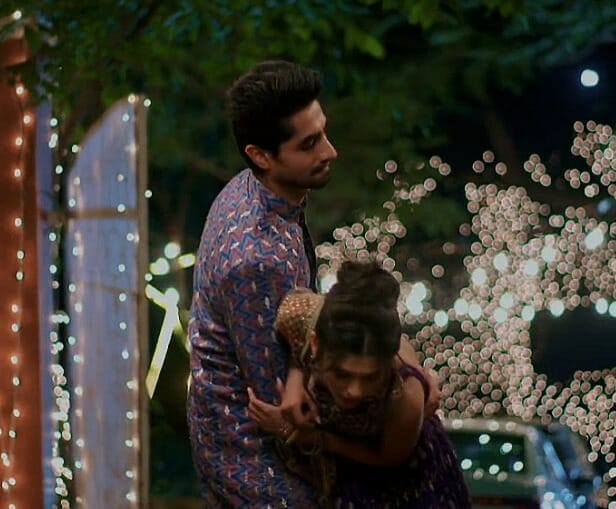 Yeh Rishta Kya kehlata Hai Spoilers, Upcoming Story, Latest Gossip , Future Story, Latest News and Upcoming Twist on TellyExpress.com
Accident twist in Yeh Rishta Kya Kehlata Hai. Abhimanyu to meet with an accident. Akshara will long for Abhimanyu's love
In today's episode, Akshara exposes Arohi's intention to marry Neil. She tells to Birlas and Goenkas that Arohi wants to marry Neil for power and money. Akshara tells that Abhimanyu helped her in finding papers and exposing Arohi. Abhimanyu side Akshara. Arohi asks Neil to believe her. Neil gets angry on Arohi. Manish asks Arohi what is wrong with her. Swarna regret siding Arohi against Mainsh. Suhasini says to Arohi that she asked her not to break Swarna's trust. Kairav and Manjiri give an earful to Arohi for cheating Neil.
Harsh calls Arohi corrupt and fraud. Arohi defends herself. Akshara asks Arohi to own her mistake. Arohi asks Akshara and Abhimanyu to stop judging her when they themselves didn't do everything in their life. Akshara and Abhimanyu defend their relationship in front of Arohi. They own their mistake. Akshara and Abhimanyu further ask Neil to decide if he wants to continue his relationship with Arohi or not. Arohi defends herself and says there isn't anything wrong in being selfish and ambitious. Anand gets angry on Arohi.
Arohi claim that she loves Neil. Abhimanyu asks Arohi if she will support Neil if he struggle outside Birla hospital. Arohi stand mum. Neil returns the engagement ring and breaks his ties with Arohi.
In the upcoming episode, Mahima will question Akshara's love for Abhimanyu. Abhimanyu will decide to test Akshara's love. He will fake his accident to make Akshara confess her love. Will Abhimanyu get successful in his mission or Akshara will fail former plan? Keep watching the show for more entertainment.
Follow us for TV serial latest updates