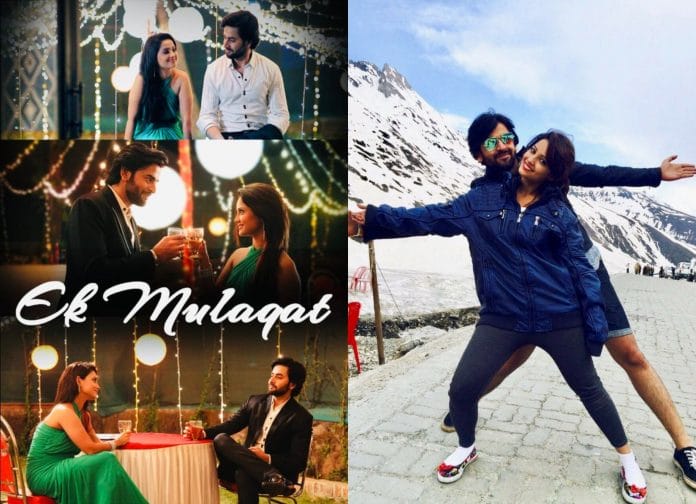 Actor Adaa Khan is on cloud nine as her digital debut short film Ek Mulaqat is now streaming on Hotstar. The actor, who shares the screen with Shashank Vyas in the film, says that she is thrilled that the audience has loved the movie. "I am really happy that it is there on Hotstar from everyone to watch. Recently, it was also trending as the most popular romantic story which I shared on my social media account. It definitely feels nice as it was first on Sony LIV and now on Hotstar, so Shashank Vyas and I are both really happy about it," she says.
Adaa says that shooting with Shashank was amazing too as the two are really close friends. "Shooting with your two best friends gives a very good feel and you don't feel like you are working because it's so much fun. Manav Bhinder is my best friend and he was directing the short film which made it even more fun on the sets. We were enjoying each other's company. There was also a comfort level that we shared and we were having fun. The shoot was at night but we didn't even feel tired or sleepy because it was too much fun. We were also giving feedback to each other in terms of scenes and acting. It took us just one night to shoot it and was super quick," she says.
The actor wants to be part of more content on OTT platforms. "The content on OTT is doing really well and if something great comes up, I'll definitely do it. I am aiming for roles which are strong, powerful, or make an impact," she says.
Their fans cannot wait to see Shashank and Adaa together on screen. "Even I am very keen to work with him again. It will be good fun and I am also looking forward to that and I am hoping we get something good together soon," she says. The short film got released on Hotstar recently.
Stay tuned to Tellyexpress!