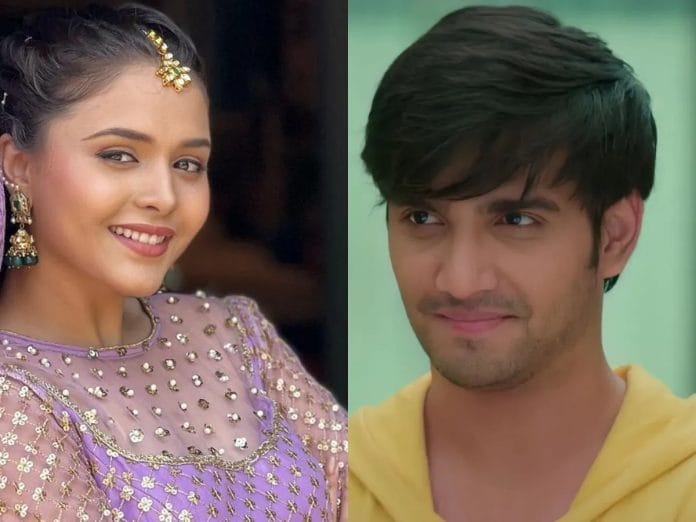 Anupama Upcoming Story, Spoilers, Latest Gossip , Future Story, Latest News and Upcoming Twist on TellyExpress.com
Barkha will claim that once honeymoon period will be over, Adhik will throw Pakhi out from his life.
In today's episode, Barkha vents out at Adhik for secretly marrying Pakhi. Ankush tries to calm Barkha. Barkha says that Adhik and Pakhi's marriage will not work for long. Pakhi cries. Barkha says to Pakhi that her life will be miserable at Kapadia house. Anupama alerts Barkha. Barkha says none can stop her from quoting the fact. She adds raised Adhik and knows her well. Barkha claim that Adhik do not love Pakhi and has married her with a hidden agenda. Adhik shouts at Barkha.
Barkha says to Pakhi that she has raised Adhik and if he can betray his sister than he can betray her too. She shouts at Pakhi and Adhik. Barkha asks Pakhi and Adhik to leave the place. Anuj and Anupama disclose that they have taken the responsibility of Pakhi and Adhik. Anupama says they are equally upset with Adhik and Pakhi but they can't leave them on road. Barkha refuse to give blessing to Adhik and Pakhi. She alert Pakhi and says Adhik will break her trust. Barkha again says their marriage will not work more than 6 months. She regrets loving Adhik more than Sara. Barkha feels betrayed. Anupama advice Pakhi and Adhik to not let down Anuj as he took their responsibility.
In the upcoming episode, Anupama will share her worry with Anuj. She will worry if Pakhi's wedding will not last long. Anuj will console Anupama. Elsewhere, Barkha will claim that Adhik will throw Pakhi post the honeymoon period of the newly wed will get over. Will Adhik betray Pakhi? Time will only tell
Keep visiting this site for TV serial latest updates