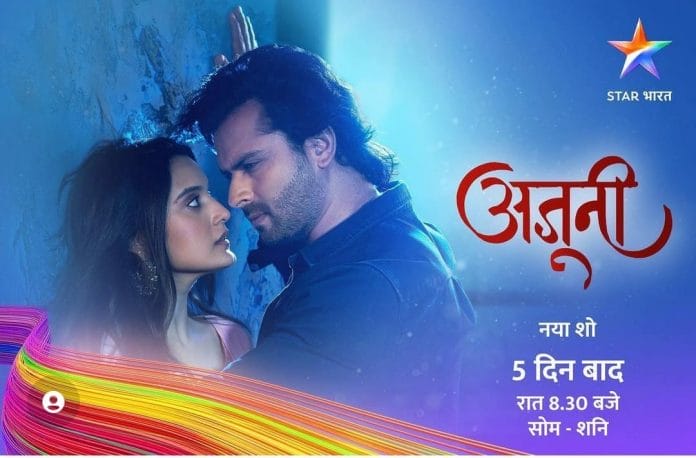 Ajooni 10th November 2022 Written Update on TellyExpress.com
Episode begins with Ajooni meets Karuna. She introduces herself to her. She tells her about Aman and Harvinder's issue. Karuna says that wrong happened with Aman but they can't go against Baggas. Ajooni threatens to give complaint against organization. Karuna asks her to sit. On the other hand, Harvinder says that he won't spare Ajooni. Shikha tells him that he can't do anything. She insults him. He tells her that he won't back off.
Later, Harvinder tries to strangle Aman. Ajooni and Karuna comes there. Ajooni tells Karuna that she told her that Harvinder want to kill Aman. Bebe and Harman comes there. Bebe asks Harvinder that who are those ladies. Karuna tells her that they are from women's organization. She asks Harvinder to accept his crime or else she will call the Police. Bebe scolds her. She asks Harvinder that who called them. Ajooni says that she called them to help Aman. She adds that they saw how Harvinder tried to kill Aman. She informs Bebe that how Harvinder took Aman's sign on the divorce papers and how he brought Shikha to magistrate office.
Bebe slaps Harvinder. She asks Karuna to leave because it's their family matter. She warns her to not try to interfere in their family matter. Karuna asks her that what if it repeats. Bebe promises that it won't repeat. Karuna and other ladies leaves from there. Harvinder blames Aman for everything. Harman scolds him. Bebe asks Chamko to bring stick. She orders Harman to beat Harvinder with stick. Harman beat Harvinder up. She tells him to not come before her. He runs from there.
Bebe scolds Ajooni for bringing women organization ladies to their house. She tries to slap her but the latter holds her hand. Ajooni tells her that she won't tolerate this behaviour anymore. She says that Bebe punished Harvinder many times but no use of it. She asks that what's the guarantee that Harvinder won't repeat his mistake. She takes Aman from there.
After some time, Aman goes to Harvinder's room with medicine box. Harvinder scolds her. Harman comes there. She tells Aman to sleep with Ajooni today. She says that Ravinder and Rajveer staying out of the house. Aman leaves from there. Harman applies ointment on Harvinder's wound. She tells him that she beat him up to show she is against him. She says that she will handle Ajooni. He asks her that then what about Aman. She tells him that Aman is not a threat.
Next day, party guy meets Ajooni. He tells her that he did not try to kill Rajveer by swapping an arrow. He asks her to save Rajveer and leaves from there. She goes to resort and learns about Harvinder's actions. She plans to expose Harvinder with his confession. Meanwhile, Women's organization ladies protest against Baggas. Ravinder asks Karuna that what happened. Karuna tells him that they got complaint of domestic violence against Baggas.
Episode ends.
Precap – Ravinder scolds Ajooni for involving women's organization in their family matter. Ajooni gives a befitting reply to him.
Click to read