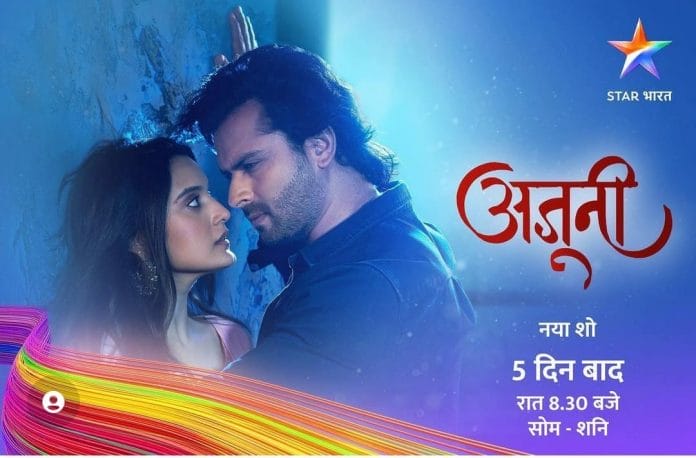 Ajooni 13th January 2023 Written Update on TellyExpress.com
Episode begins with Shikha tells Bebe that Ajooni tied her and she did it to stop her baby shower. Ajooni tells Bebe that Shikha is lying. Bebe slaps Ajooni. Beeji asks her that how can the latter slap Ajooni. Neeru tells Beeji that Ajooni is not like that. Bebe tells them that Ajooni is her daughter in law so she will handle her in her way. She cancels Ajooni's baby shower as punishment and says that Ajooni can't complete her puja.
Beeji tells Bebe that the latter misunderstood. She pleads her to not cancel Ajooni's baby shower. Neeru says that she won't let this happen. She tells Ajooni to sit. Bebe throws shagun plate. She warns Neeru to not try to go against her. She asks her to take Ajooni with her if the latter is feeling bad for Ajooni then. Ajooni tries to say something but Beeji stops her saying that it's fine because Bebe is elder of this family. Ajooni says that she will leave the house. Beeji tells her that this is also her house so she has to stay there. She tells Neeru that they should leave.
Durga comes there and says that no one will leave. Harman asks Bebe to not say anything against Durga. Durga tells Bebe that she like Ajooni and she won't leave her alone. She makes Ajooni sit and performs baby shower ritual and she blesses her. She tells Neeru to perform the ritual. Neeru also performs the ritual happily. Harman also performs the ritual on Durga's behest.
Shikha's mother asks Shikha to sit for baby shower. Durga stops Shikha saying that her baby shower won't happen. Bebe reminds her that Shikha is daughter in law of Bagga house. Durga tells her that Shikha is not Harvinder's wife legally. She asks Bebe that how can the latter insult God by doing Shikha's baby shower. She says that she won't let this sin happen. Guests says that Durga is right and leaves from there. Durga taunts Shikha.
Shikha breaks things in her room. Her mother asks her to calm down. Shikha tells her that she want to kill Durga. Her mother tells her that they will throw her out of the house if the latter did anything wrong then and that's what Durga wants.
Durga asks Bebe that why Shikha is staying in the house. Bebe tells her that Shikha is pregnant with Harvinder's child. Durga tells her that Harvinder and Shikha's marriage is illegal. Rajveer informs her about District Collector's arrival. District Collector Mr. Awasthi comes there. Durga tells him that she want to open school in her village and asks him to pass the order as soon as possible. She says that Ravinder want to donate too. Ravinder tells Aman to bring badam milk for Mr. Awasthi. Shikha plans to mix bhaang in the milk.
Episode ends.
Precap – Aman says that Harvinder don't want her so she will kill herself. Everyone gets shocked hearing bullet firing sound.
Click to read