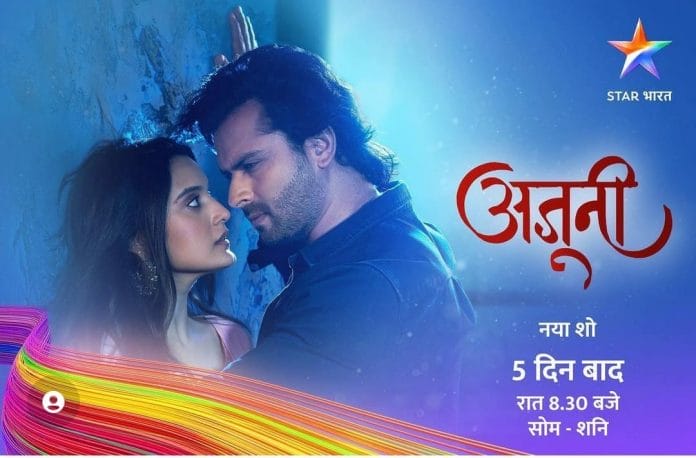 Ajooni 14th November 2022 Written Update on TellyExpress.com
Episode begins with Rajveer tells Ravinder that he still think Ajooni is telling the truth. Ravinder mocks him for supporting Ajooni always. Rajveer tells him that he is not supporting Ajooni because she is his wife but he saw truth in her eyes. Ravinder asks him to not trust women's eyes. He reminds him that the latter is going to become a minister. He asks him to behave like a man atleast once. Rajveer says that for him supporting wife is masculinity not beating her up. He says that he will bring the party worker. Bebe asks Ravinder to not listen Rajveer. Rajveer asks Ravinder to give time to him. He says that if he failed then he will accept the punishment with Ajooni. Ravinder agrees to give him a chance. He tells him that the latter can't interfere if he can't bring proof against Harvinder then.
Later, Rajveer asks Ajooni that why she did not inform him. Ajooni tells him that he was busy with election so she did not wanted to increase the problems in his life. She says that she had the proof but don't know who changed it. He tells her that there is no use in talking about past. He asks her that where she found that party worker. She tells him that party worker came to meet her. He tells her that he will find the party worker no matter what and leaves the house.
On the other hand, Dolly applies face pack. Meher gets scared seeing her. They argues with each other. Meher clicks Dolly's photo. Dolly asks her to delete the photo. But Meher refuses and runs from the room.
Shikha tells Harvinder that she is stuck because of him. Harvinder reminds her that she told him to kill Rajveer. He says that he will find the party worker no matter what. They searches party worker. Meanwhile, Rajveer and his friends also searches party worker.
Ajooni wonders that who changed the card in recorder. Party worker calls Ajooni and he tells her that he just saw her missed call. She asks him that where is he now. He tells her that he is going to leave the city. She tells him that she want to meet him. She gets his address. He gets shocked seeing Harvinder there. Harvinder threatens to kill him. Party worker tells him that he is leaving the city. Shikha asks Harvinder to not kill party worker because it's election time.
Ajooni comes there. Harvinder taunts her. He tells her that he changed the recorder card with Aman's help. Ajooni recalls that how Aman sent her to terrace. He tells her that he is taking party worker and she can't do anything. He holds a knife near party worker's neck.
Episode ends.
Precap – Baggas learns that Harvinder's jeep met with an accident.
Click to read