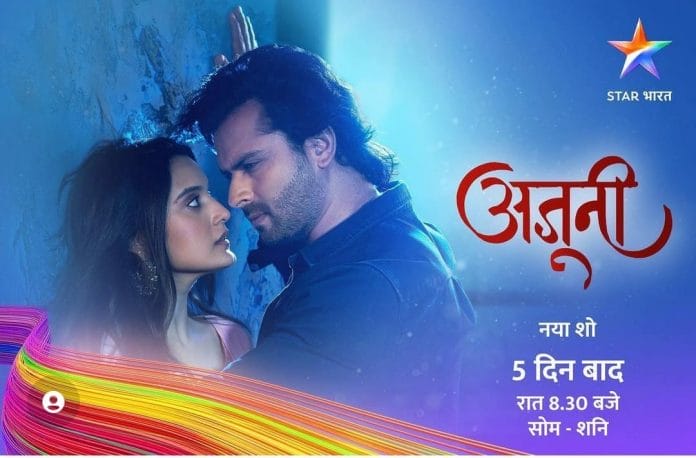 Ajooni 19th January 2023 Written Update on TellyExpress.com
Episode begins with Ravinder stops Bagga ladies and taunts them for their behaviour. Bebe tells him that he should throw Chamko out of the house. Harman defends Chamko. Ajooni blames Shikha. Shikha says that Ajooni blames her for everything so it would be good if she goes to her mother house. Harman tells her that no one stopped her. Ravinder asks them to stop the drama. He asks Chamko that what she did. Chamko tells him that she is innocent. He says that he is going out for party matter and leaves the house. Harman glares Bebe and goes inside.
On the other hand, few people talks that how Bagga's trust helped them to build school for girls. They waits for Ravinder for inauguration. Dolly overhears their conversation. She throws mud at Ravinder's poster. Harsh kidnaps her. Meanwhile, Chamko tells Harman that they have to teach a lesson to Shikha. Harman agrees with her. She asks her to bring kabadiwala. Chamko nods at her and leaves from there.
Dolly regains her consciousness and asks Harsh that who is he and what he wants. Harsh tells her that he is her well wisher. He says that their goal is same so they should join hands with each other. He orders his men to untie Dolly. She beat them up. He asks her to not waste her energy. She tells him that she is Dolly Bagga. He informs her that Ravinder burnt her letter and she is dead for Baggas. She asks him that how he know all this. He tells her that he is her well wisher that's why.
He says that they will teach a lesson to Baggas. She refuses to join hands with him. He tells her that Baggas don't care about her and he can prove that. He calls Bagga house and tells Harvinder that Dolly is in his custody. He asks 10 lakhs rupees as ransom money. He says that he will call after 5 minutes and disconnects the call. Harvinder tells Shikha about Dolly's kidnap. Shikha tells him that no one has guts to kidnap Dolly so it must be Dolly's plan.
Harsh calls Harvinder and asks him about money. Harvinder scolds him for lying. He asks him to tell Dolly to not act and the call gets disconnected. Dolly cries. Harsh tells her that Baggas don't deserve this. She joins hands with him. She says that her goal is ruining Baggas.
Bebe notices that her husband's photo frame is missing. She asks Chamko about photo frame. Chamko tells her that she is selling old newspapers to kabadiwala. Bebe finds her husband's photo in between newspapers. Chamko tells her that Shikha must be behind that because Shikha throw Harvinder and Aman's photo. Bebe calls Shikha and scolds her. Shikha defends herself. Bebe orders her to stand like statue as punishment.
Episode ends.
Precap – Ravinder scolds Harman for ruining his kurta. Ajooni tells him that he will wash his kurta.
Click to read