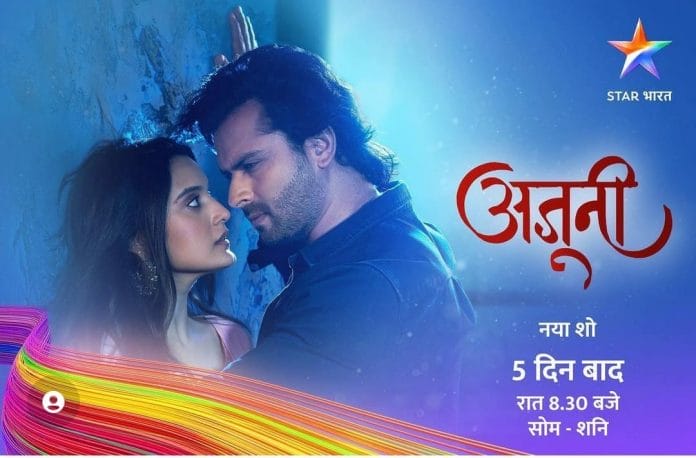 Ajooni 22nd November 2022 Written Update on TellyExpress.com
Episode begins with Ravinder says that Shikha's phone was found in accident spot which proves that she is the real culprit. Shikha tells him that Harvinder bought that phone on her name to talk to her. Shikha's father tells her that he trust her and he will take care of her child so she need not to worry about anything. He tells Ravinder that they will give good upbringing to the child. Shikha tells him that she loved Harvinder truly but Baggas doing her character assassination so it would be better if she and her child dies. She asks Ravinder to kill her and send her to Harvinder. She faints. Harman and Shikha's mother takes Shikha inside. Shikha's mother gets worried about Shikha. Harman consoles her. Later, Daimaa comes there and she examines Shikha. She says that Shikha is pregnant. She asks Harman to take care of Shikha.
Mangi Ram asks Ravinder to not trust Shikha. He says that Shikha's family trapping them. Harman tells Ravinder that Shikha is really pregnant. Ravinder tells her that they don't have any proof for that. Harman tells him that they should accept Shikha. He scolds her saying that he don't trust Shikha at all. He says that Shikha can't stay in his house. She tells him that if Bebe was there then she would have said the same thing. She says that Shikha should stay in the house until Bebe comes. He asks her to do what she feels right. Aman overhears their conversation. Harman scolds her and asks her to prepare food for Shikha.
Shikha's mother asks Shikha that what is all this. Shikha tells her that this child will help her to get everything from Baggas. Her mother says that Ravinder is really dangerous. Shikha tells her that she won't back off from her plan. Aman comes there and gives lemonade to Shikha. Shikha asks her mother to not worry about her because daughter in laws of Baggas can't give birth to child so she will rule this house. She taunts Aman for not getting pregnant still. Aman leaves from there.
Rajveer tells Ajooni that Shikha is lying for sure. Ajooni tells him that they don't have any proof to prove that. She says that she is worried about Aman. She goes to the kitchen. She asks Chamko that what Daimaa said. Chamko tells her everything. She searches knife. Ajooni realises something and runs from there.
Meanwhile, Aman enters Shikha's room and locks the door from inside. She tells Shikha that she is there to teach a lesson to her. Shikha gets scared seeing knife on Aman's hand. Aman tries to stab Shikha. She asks her that if the latter is pregnant with Harvinder's child. Ajooni asks Aman to open the door. Everyone comes there and knocks the door. Rajveer breaks the door. They holds Aman.
Episode ends.
Precap – Ajooni tells Bebe that Aman won't leave Bagga house. Media reporters comes there.
Click to read