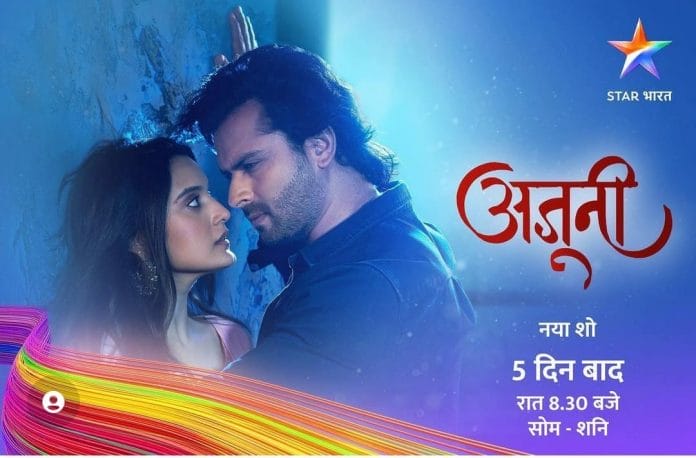 Ajooni 26th October 2022 Written Update on TellyExpress.com
Episode begins with Harvinder beat one of the guy who works for them. He says that he told that guy to repair the arrow but that guy changed it. Ajooni says that they have to let that guy speak. Ravinder tells her that she is women so she can't interfere. He tells her to go upstairs. Ajooni and Aman goes inside. Ravinder slaps that guy. He says that if it was not election time then he would not have spare him. PA takes that guy from there.
Harvinder hugs Rajveer. He thanks him for saving his life. Rajveer tells him that if Harvinder was not standing before him then that arrow would have killed him. Ravinder says that it's election time and opponents can do anything so they should be careful always. He notices the soap water. He asks Chamko about soap water. Chamko tells him that she was in Bebe's room since morning to clean her room. Bebe tells Ravinder that Chamko telling the truth.
Ravinder stares Harman. Harman tells him that she and Aman was in the kitchen. Rajveer says that Ajooni was with him to prepare for his speech. Ravinder asks Dolly that if she did. Dolly tells him that she was in her room. He twists her ear. He asks her to tell the truth. She tells him that she made mistake. He tells her to go to Ajooni's house today. He orders her to clean the staircase. He tells Rajveer to get ready for his rally.
Shikha's mother tells her husband that she have only 10 set of jewels. She reminds him that they have so much debt. He tells her that Shikha will pay their debt after marrying Harvinder. He says that they will become rich soon. She tells him that Shikha meeting Harshvardhan still. She says that she is scared that what if Harvinder learns about Harshvardhan. Harvinder comes there.
Rajveer gets ready for election rally. He asks Ajooni that why she looks sad. She asks him that what if he change after entering politics. He asks her that if she think he will change. He tells her to show the right path to him. He says that he can do anything for her. She asks him to love public too and say this to them too. He tells her that he wants her happiness.
Shikha's parents welcomes Harvinder. Shikha talks to Harshvardhan on a phone call. She tells him that if she can't marry Harvinder then who will pay her father debt. She disconnects the call after hearing Harvinder voice. PA ties pagdi on Rajveer's head on Ravinder's behest. Ravinder compliments Rajveer. Rajveer takes elders blessings. Ajooni gives curd with sugar to him. She tells all the best to him. Rajveer leaves for his first rally.
Episode ends.
Precap – Guru Maharaj complains about Ajooni to Baggas. Ajooni asks Guru Maharaj to solve the problem if he knows everything then.
Click to read