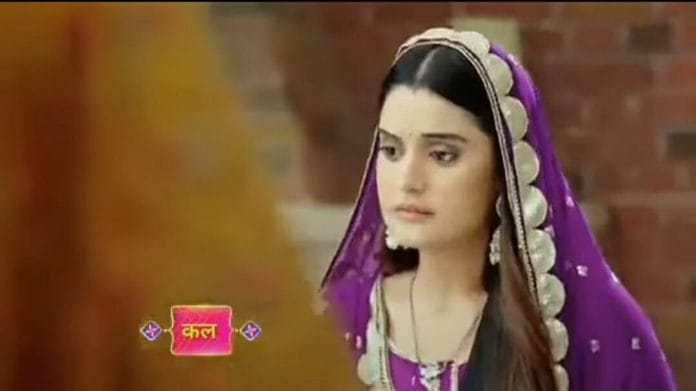 Ajooni Spoilers, Upcoming Story, Latest Gossip , Future Story, Latest News and Upcoming Twist on tellyexpress.com
Shoaib Ibrahim and Ayushi Khurana starrer Ajooni is Star Bharat show. This show is about how, despite coming from a middle-class family with strong family values, Ajooni is compelled to marry the guy she despises the most. Now, Ajooni challenges Rajveer so it will be intriguing to watch that what going to happen in the future episodes.
In the current track, Harvinder puts the blame on one guy saying that he told him to repair the arrow but the latter changed it. Ajooni says that that guy deserves a chance to speak. Ravinder tells her to not interfere and sends her from there. He slaps that guy. He notices soap water and learns that it was Dolly's mistake.
He orders her to go to Ajooni's house. Shikha's mother reminds her husband about debt. He tells her that Shikha will pay them after marrying Harvinder. She informs him that Shikha talking to Harshvardhan still. Rajveer gets ready for his first rally.
Ajooni gets worried that politics may change Rajveer. He assures her that he won't change and his priority is her happiness. She asks him to love public too.
Shikha talks to Harshvardhan on a phone call. She disconnects the call after hearing Harvinder voice. Rajveer takes elders blessings and leaves the house.
In the upcoming episode, Guru Maharaj will complain about Ajooni to Baggas. Ajooni will ask Guru Maharaj to solve the problem if he knows everything then.
What Guru Maharaj will do now? Will Ravinder support Ajooni?
All these questions will be answered in the upcoming episodes.
To know what will happen next in your favorite show Ajooni, stay tuned to this space.