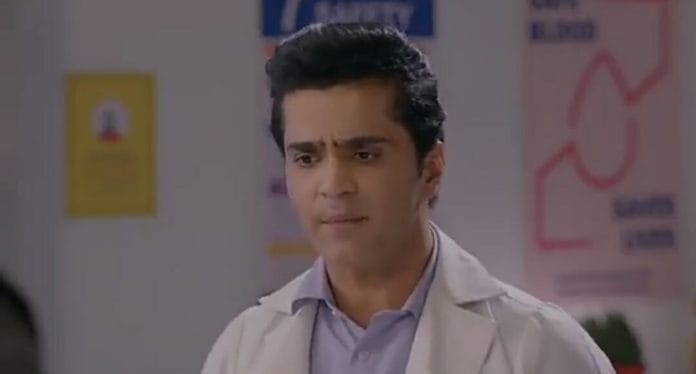 Ajooni Spoilers, Upcoming Story, Latest Gossip , Future Story, Latest News and Upcoming Twist on tellyexpress.com
Shoaib Ibrahim and Ayushi Khurana starrer Ajooni is Star Bharat show. This show is about how, despite coming from a middle-class family with strong family values, Ajooni is compelled to marry the guy she despises the most. Now, Ajooni and Avinash hides Aman's lie about her pregnancy from Baggas so it will be intriguing to watch that what going to happen in the future episodes.
In the current track, Rajveer blames Ajooni for Aman's condition. He tells her that she came to meet Avinash. He goes to buy medicines for Aman. Bebe returns to house. She learns about Aman's accident from Chamko. Dolly blames Ajooni for Aman's accident. Bebe calls Ravinder and learns about elevator accident.
Harvinder gets relieved that Ravinder did not catch him. Shikha reminds him that Aman is alive still. He tells her that he has many plans to kill Aman. Ravinder condemns Ajooni's carelessness. He tells her that she is curse for Baggas. He says that he won't spare her if anything happened to his grandchild then.
Dolly tells everything to Harman. Harman scolds her. She reminds her that their target is Ajooni, not Aman. Rajveer and Ravinder learns that Avinash and Ajooni saved Aman. Ravinder apologizes to Ajooni for scolding her. Ajooni learns that Aman lied about her pregnancy to stop Harvinder's marriage.
Aman requests Avinash and Ajooni to not tell the truth to Baggas. Avinash lies to Baggas about Aman's miscarriage. Ravinder is about to attack Ajooni but Avinash interferes. Avinash tells Ravinder that elevator incident is planned one for sure.
In the upcoming episode, Ajooni will tell Avinash that no one should know about the secret. He will promise to keep the secret. Rajveer will see them together.
What Rajveer will do now? Did Rajveer heard their conversation?
All these questions will be answered in the upcoming episodes.
To know what will happen next in your favorite show Ajooni, stay tuned to this space.