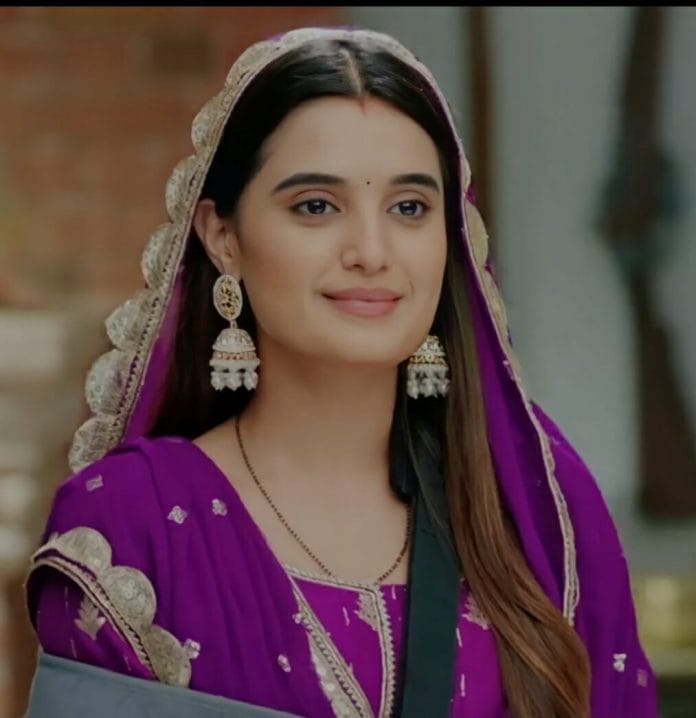 Ajooni Spoilers, Upcoming Story, Latest Gossip , Future Story, Latest News and Upcoming Twist on tellyexpress.com
Shoaib Ibrahim and Ayushi Khurana starrer Ajooni is Star Bharat show. This show is about how, despite coming from a middle-class family with strong family values, Ajooni is compelled to marry the guy she despises the most. Now, Harman plans to get Aman's sign on the divorce papers so it will be intriguing to watch that what going to happen in the future episodes.
In the current track, Aman tells Ravinder that Ajooni cooked today. Ajooni says that she did not tasted the food due to her fasting. Ravinder punishes Aman for not tasting the food. He warns her to not repeat the mistake. Aman thinks that Ajooni deliberately put extra salt in the food.
She tells Ajooni that the latter doing all this to become malkin of this house. She says that Ajooni acted like supporting her to become mahaan in front of family members. She blames her for the accidents she faced. Ajooni asks her to stop it. Aman slaps her.
Other side, Rajveer and his friends make PA Mangi Ram drink lot of alcohol. Mangi Ram reveals about Guru Maharaj's forecast in his drunken state.
Next day, Ravinder asks Ajooni to make kheer for him. Meanwhile, Rajveer meets Guru Maharaj and he confronts him.
In the upcoming episode, Guru Maharaj will tell Rajveer that Ajooni is unlucky for him. Later, Guru Maharaj will talk to someone on a phone call about Rajveer. Rajveer will hear that.
Whom Guru Maharaj talked to? Did Guru Maharaj lied?
All these questions will be answered in the upcoming episodes.
To know what will happen next in your favorite show Ajooni, stay tuned to this space.