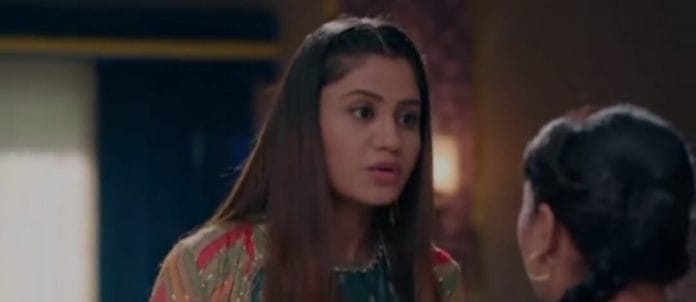 Ajooni Spoilers, Upcoming Story, Latest Gossip , Future Story, Latest News and Upcoming Twist on tellyexpress.com

Shoaib Ibrahim and Ayushi Khurana starrer Ajooni is Star Bharat show. This show is about how, despite coming from a middle-class family with strong family values, Ajooni is compelled to marry the guy she despises the most. Now, Rajveer tells his family that Dolly tried to kill Ajooni so it will be intriguing to watch that what going to happen in the future episodes.
In the current track, Ajooni apologizes to Bebe on Ravinder's behest. Ravinder tells Ajooni to not go in front of Rajveer. He orders her to do all the household chores. She accepts his conditions to stay in the house. He burns her books. She cries seeing that. Dolly takes Ajooni inside the house on Ravinder's behest.
Later, Ajooni is about enter the room to see Rajveer but she left from there after remembering Ravinder's conditions. Ajooni refuses to take Dolly's help in cooking. Mr. Sethi meets Ravinder. He tells him that he has decided to give party's ticket to Rajveer. Everyone gets happy hearing him.
He praises the taste of the food. He learns that Ajooni came first in the district. He compliments her which irks everyone. He says that he want to give one seat to Ajooni. Ravinder tells him that Ajooni is their pride and he don't want Ajooni to enter politics.
Harman badmouthing about Ajooni. She gets sad seeing Rajveer's condition. Maid chamku puts toilet cleaner in the bowl on Dolly's behest. She lies to Ajooni that Bebe told Ajooni to clean the utensils. Ajooni is about to pour water in the bowl.
In the upcoming episode, Rajveer will tell his family that they tried to kill Ajooni and how can he take rest. Ravinder will ask him that who tried to kill Ajooni. Rajveer will ask him to ask that question to Dolly. Everyone will get shocked hearing him.
Will Dolly defend herself? Will Baggas believe Rajveer?
All these questions will be answered in the upcoming episodes.
To know what will happen next in your favorite show Ajooni, stay tuned to this space.