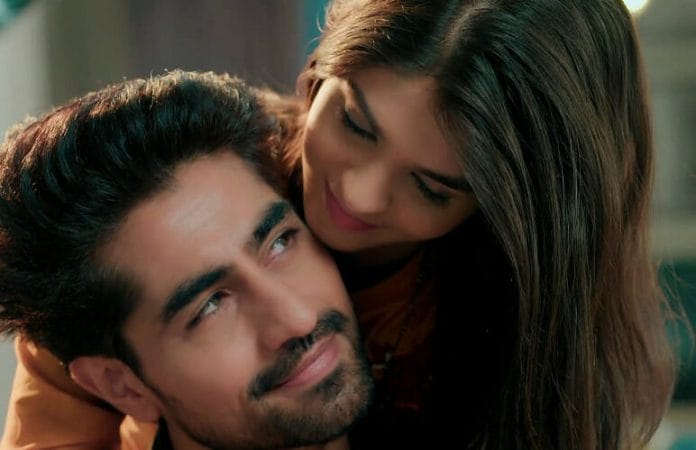 Yeh Rishta Kya kehlata Hai Spoilers, Upcoming Story, Latest Gossip , Future Story, Latest News and Upcoming Twist on TellyExpress.com
Tough situation ahead for Abhimanyu post Akshara will demand to choose babies in future over her life.
In today's episode, Manjiri asks Arohi where she is leaving with the heavy bag. Arohi tells she wants to see Swarna. Manjiri says Neil will leave her. Arohi says Neil can't leave her. Manjiri says Neil will drop her to Goenka house. Arohi says Neil is busy. Manjiri asks Abhimanyu to drop Arohi to Goenka house.
Abhimanyu listen to Manjiri. He decides to drop Arohi. Arohi asks Abhimanyu to stop the car. Abhimanyu asks Arohi to stop her drama. He adds he alert her if her pregnancy will be another drama than he will not spare. Arohi asks Abhimanyu to trust her. She says at that time it was false alarm and she was clueless. Abhimanyu says to Arohi that he can never trust her ever as post learning the truth she could have told to Neil the truth. Arohi breaks down.
Abhimanyu drops Arohi to Goenka house. Goenkas asks Abhimanyu why he came to drop Arohi. They enquire about Neil. Swarna asks Arohi if everything is fine. Arohi asks can't she visit them without any reason. Swarna says to Arohi that house belongs to her. Elsewhere, Manjiri calls out Akshara, Abhimanyu. She excitedly shares with both about Neil's birthday plan.
In the upcoming episode, Neil will decide to give divorce to Arohi. Abhimanyu will try to make Neil understand. Afterwards, Akshara will ask Abhimanyu to promise if the situation comes in front of him to choose between babies, he should save their life. Will Abhimanyu fulfill his promise or there will be twist? Keep watching this space to know what more will happen in the show.