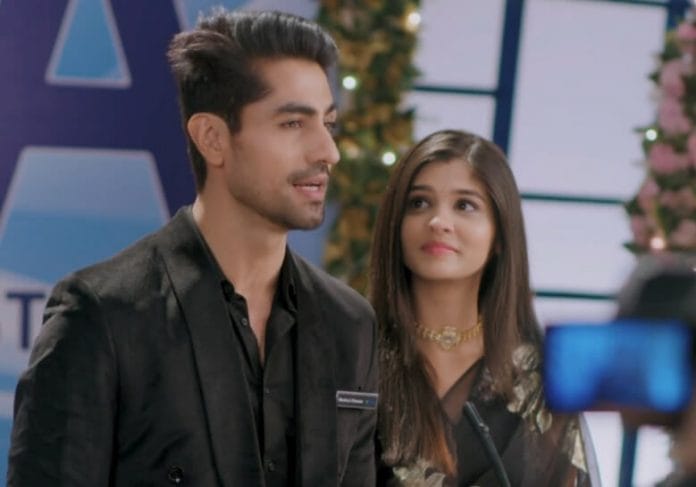 Yeh Rishta Kya kehlata Hai Upcoming Story, Spoilers, Latest Gossip , Future Story, Latest News and Upcoming Twist on TellyExpress.com
Abhimanyu becomes the MD of the Birla hospital. Mahima will join hand with Arohi against Akshara to trouble Abhimanyu
In today's episode, Neil says to Akshara and Abhimanyu that they are looking good together. Anand announce about appointing new MD for Birla hospital. He says he will tell the name of the new MD in front of media. Parth and Nishta congratulate Mahima. They says Anand is finally making her MD. Mahima asks Parth and Nishta to wait until Anand announce the name. Parth says no one other than Mahima deserves.
Birlas gather for the event. Anand announces about the new MD. He asks Mahima to support him in putting MD badge on Abhimanyu. Mahima stand stunned along with others. Media questions Abhimanyu about becoming the MD. Anand asks Mahima to put the badge. Abhimanyu asks Anand if he is sure as Mahima is more capable. Anand says he isn't refusing but he is sure upon his decision. Mahima gives the badge to MD. Media asks Abhimanyu to answer.
Anand asks Abhimanyu to address the crowd. Abhimanyu takes Akshara along. He gives the speech and assures that he will carry forward the legacy of Birla hospital. Arohi instigate Mahima against Akshara. Mahima confront Anand about doubting her capabilities. Anand says to Mahima that she did wrong with Abhimanyu, Akshara thus they have to compensate.
In the upcoming episode, Rohan will arrange dinner party for Abhimanyu, Akshara. Akshara will get stuck at Goenka house post Kairav will suffer chest pain. Elsewhere, Manjiri will accuse Akshara for leaving Abhimanyu alone again for Goenkas. Will Akshara be able to reach on time? Keep watching the show for more entertainment.
Follow us for TV serial updaes