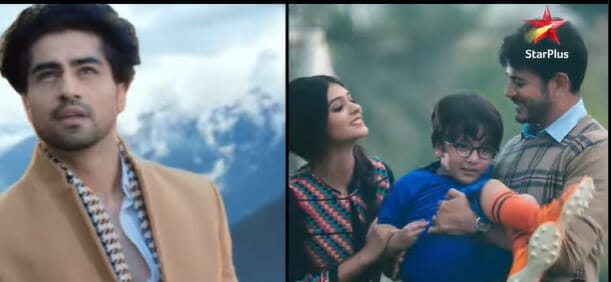 Yeh Rishta Kya kehlata Hai Upcoming Story, Spoilers, Latest Gossip , Future Story, Latest News and Upcoming Twist on TellyExpress.com
Drama to galore in eh Rishta Kya Kehlata Hai post Abhimanyu and Akshara will have a face-off in Shimla.
In today's episode, Neelima asks Abhinav to turn his fake marriage into real. She asks Abhinav to marry Akshara before Abhir learns the truth. Abhinav recall flashback. Akshara at hospital learn from the nurse that Abhinav takes extra care of Abhir. She learns how Abhinav didn't left Abhir for a second. Akshara asks Abhinav if he will become father to her child. Abhinav stands teary. Akshara says to Abhinav that if God has written a good father like him. Abhinav mention his name as Abhir's father.
https://www.instagram.com/p/CnMxZdmpdzo/
Back to reality; Neelima asks Abhinav to think about Akshara. Abhinav tells to Neelima that Akshara already cleared him that they can be Abhir's parent but can't be spouses. Akshara is seen asking Abhinav to fake marriage for the world but they can't become man and wife ever. Abhinav agrees on Akshara's condition.
Neelima says to Abhinav that she can't believe love didn't knock in past 6 years even for once. Akshara thanks Abhinav for giving father's love to Abhir. She further asks what he got in return of doing so much for them. Abhinav says to Akshara that she completed his family frame and it is everything for him. Manjiri asks Abhimanyu to stop waiting for Akshara as she will not return ever. She demands Abhimanyu to marry Arohi for Ruhi's sake. Abhimanyu gets restless.
In the upcoming episode, Abhimanyu will decide to go to Shimla for press-conference. Akshara will be shocked to learn. She will cancel her plan to go to Shimla to avoid Abhimanyu. Will Akshara be able to separate Abhimanyu and Abhir? Keep visiting this space to know more.