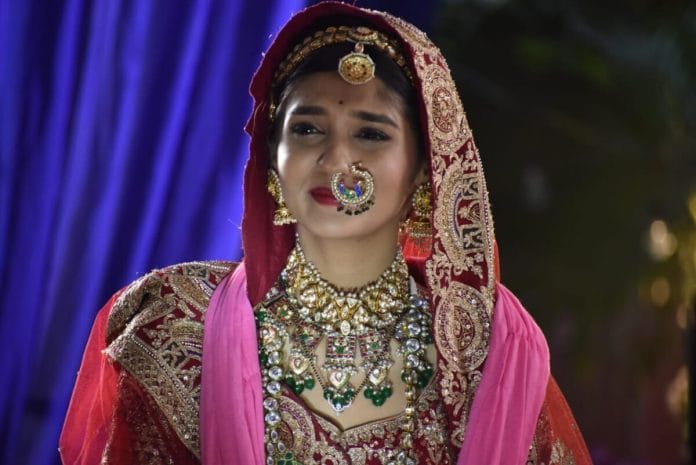 Show Yeh Rishta Kya Kehlata Hai will now see Akshara getting shock at Birla house. She recently got shaken seeing Abhimanyu's fight with his father. Harsh asks Abhimanyu to stop interrupting his talk with Manjiri. Abhimanyu says protecting his mother is important for him since childhood. Akshara stands stunned seeing the fight. Harsh says time is not far when Akshara too will start disrespecting elders. Abhimanyu asks Harsh not to drag Akshara. Anand asks Harsh and Abhimanyu to stop fighting. Harsh and Abhimanyu leaves the place. Shefali asks Akshara to start adapting these drama. Manjiri asks Akshara to have breakfast. Akshara stands confused.
Akshara recalls Harsh and Abhimanyu's fight. Abhimanyu dance around Akshara to distract her. Elsewhere, Goenkas get ready to visit Akshara. Manish says Manjiri has invited them. Abhimanyu asks Akshara to move on from what she has seen. Akshara asks Abhimanyu why he disrespects Harsh. Abhimanyu asks Akshara to start accepting his family. He further asks Akshara to get ready for the left rituals. Neel comes and interrupts Abhimanyu, Akshara. Akshara sends Neel and Abhimanyu out. She decide to get ready.
Abhimanyu gets smitten seeing Akshara. Akshara gets emotional seeing Goenkas. Anand asks Akshara not to cry so much else Goenkas' will think they have troubled her a lot. Akshara says she got emotional seeing her family.
In the upcoming episode, Goenkas will perform pre-wedding ritual of Akshara and Abhimanyu. In the meantime, Harsh will announce music department has no place at Birla hospital. Abhimanyu will fight with Harsh. He will take a stand for Akshara. Akshara will come up with a solution. What Akshara is up to? Keep watching the show to know more.
Stay tuned with us for more TV serial latest update