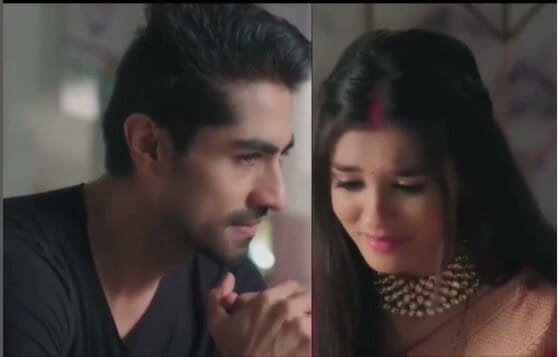 Yeh Rishta Kya kehlata Hai Upcoming Story, Spoilers, Latest Gossip , Future Story, Latest News and Upcoming Twist on TellyExpress.com
In today's episode, Abhimanyu announces in front of media that Kairav murdered his sister and escaped. He says he got fake passport and was hiding at Mauritius. Abhimanyu says Kairav still looking for an opportunity to escape thus he will be arrested right away. Akshara tries to stop Abhimanyu. Abhimanyu refuse to stop. He calls inspector to get Kairav arrested.
Kairav tries to escape. Inspector catches Kairav. Manish pushed the inspector in the heat of the moment. Inspector decides to arrest Manish too for hiding Kairav despite knowing about his charges.
Goenkas worry. Akshara breaks down seeing Kairav and Manish getting arrested. She thinks Abhimanyu did wrong. Abhimanyu tells to Mahima that he gave birthday gift to Anisha. He adds she got justice as he sends Kairav behind the bars.
Akshara confront Abhimanyu. She asks him despite she has given him the proof, he got Kairav arrested. Mahima asks Akshara to stop manipulating Abhimanyu. Akshara says she is here to talk with Abhimanyu and ignores Mahima.
Mahima asks Abhimanyu and others to leave. Akshara says to Abhimanyu that he took a wrong decision by sending Kairav behind the bars. She adds he will regret. Abhimanyu fail to fetch the evidence. Mahima and Parth tempered the evidence.
In the upcoming episode, Akshara will sing a song for Manjiri. Abhimanyu will ask Akshara to leave. Akshara will say to Abhimanyu that soon he will regret his decision. What Akshara is up to? Will Akshara be able to save Kairav and Manish? Time will only tell.
Stay tuned for TV serial news and spoilers