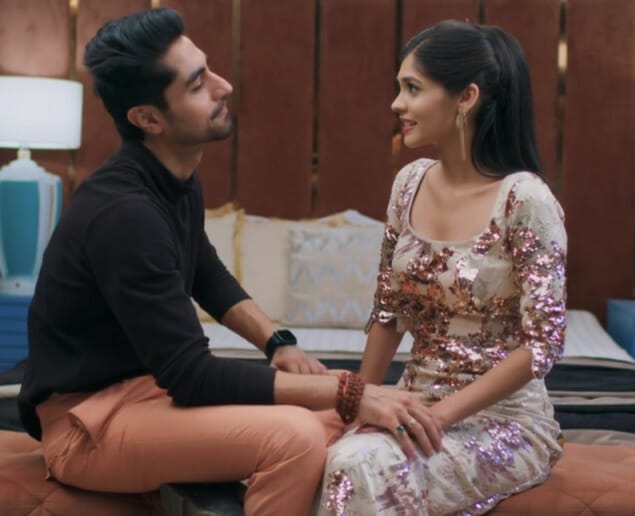 Yeh Rishta Kya kehlata Hai Upcoming Story, Spoilers, Latest Gossip , Future Story, Latest News and Upcoming Twist on TellyExpress.com
Last we reported, Abhimanyu's birthday to bring twist in Yeh Rishta Kya Kehlata Hai. Akshara will plan a surprise for Abhimanyu. Like always, Arohi will ruin Akshara's plan. Will Akshara, Abhimanyu separate again because of the family issues?
In today's episode, Abhimanyu and other guests wait for Akshara. Manjiri says sometimes a simple wait can make big difference. Akshara manages to fix her tyre. Mahima join hand with Arohi. She makes a deal with her. Mahima promise Arohi to get her close to Neil and in return she demand latter to support her. Arohi asks Mahima the reason for supporting her. Mahima asks Arohi to focus on deal. Akshara fail to see Mahima and Arohi.
Akshara reach the venue late. Abhimanyu understands Akshara. Akshara explains to Abhimanyu to reason for being late. Abhimanyu asks Akshara not to worry. Manjiri sees Akshara and gets angry. Akshara and Abhimanyu feed food to each other. Abhimanyu cheers up Akshara. He adores Akshara.
Manish asks Arohi to get settled. Arohi asks Manish to give her some time. Manish asks Arohi to take her time. Akshara sit restless thinking about Manjiri and Shefali's word. Abhimanyu sees Akshara's sprain. He says she might have hurt her while changing the tyre. Akshara share her worry with Abhimanyu. She asks if he thinks she don't love him and gives priority to her family. Abhimanyu assure Akshara not to over think.
In the upcoming episode, Akshara will decide to celebrate Abhimanyu's birthday. Abhimanyu will decide to enjoy the day with Akshara. Will love birds be able to execute their plan successfully? Time will tell.
Follow us for TV serial news and updates