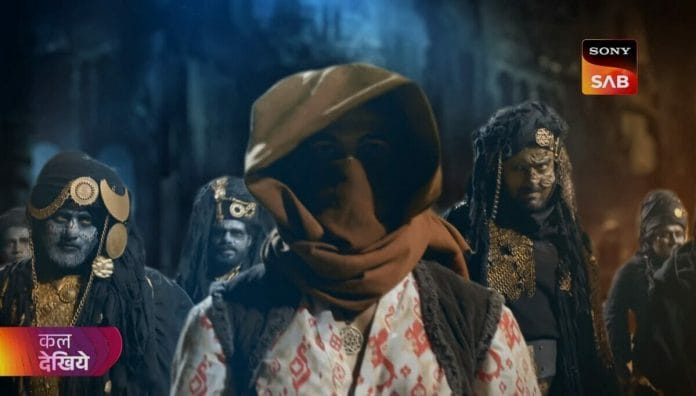 Ali Baba- Dastaan-e- Kabul Spoilers, Upcoming Story, Latest Gossip , Future Story, Latest News and Upcoming Twist on tellyexpress.com

Sab TV launched a brand new show named Ali Baba-Dastaan-e-Kabul starring Sheezan Khan and Tunisha Sharma. The show revolves around Ali and Mariam's struggle to save Kabul from the terror of Iblis and his forty thieves. Simsim is trying her best to wake Iblis up by getting the Talisman gem but will she succeed that will be interesting to watch.
In previous episode, Ali jumps off the cliff and the magic works. He reaches his kids directly and gets delighted. Simsim says tonight during new moon Ali will feel attracted towards the Talisman one part and will come to cave on his own. There Ali shares his magic experience with Dadi and the latter says he is born for a special purpose and he will defeat the forty thieves.
Ali gets tensed and Mariam asks him about his problems. She also tries to share her real identity. There Saddam asks Yazood to bring Mariam to him as he is sure she only tried killing him. Fatima acts like fainting in front of Ali and he takes her home. She tries to capture him by spiking his drink but he gets possessed by Simsim and leaves for cave.
In future episode viewers will see, Simsim will tell Iblis that the magician is coming and they both will rule over Kabul again. Thieves will congratulate Simsim as Ali is finally in cave.
Will Ali save himself?
Will Mariam kill Saddam?
To know what will happen next in your favourite shows, stay tuned to this space.