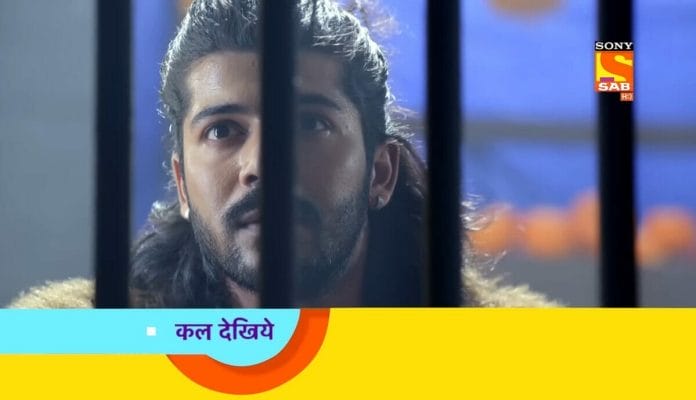 Ali Baba- Dastaan-e- Kabul Spoilers, Upcoming Story, Latest Gossip , Future Story, Latest News and Upcoming Twist on tellyexpress.com

Sab TV launched a brand new show named Ali Baba-Dastaan-e-Kabul starring Sheezan Khan and Tunisha Sharma. It's about a lovable rogue who stays in Mamuli Gully with his five orphan kids. Simsim has broke the moon apart and it caused the thieves to wake up again. Now they are searching for the stone Talisman which will wake Iblis up. Will Ali and Mariam stop Iblis together to save Kabul from his terror? That will be interesting to watch.
In previous episode, Mariam shares her food with a slave named Marjina. Marjina shares her worries with her that they will be sold by Baizaad in the Zumma Bazaar. Mariam decides to sell her gem in order to get freedom but unfortunately it gets stolen by a girl who fools Mariam by saying she should keep this gem safely.
Baizaad gets angry at Mariam when the latter says she will give him the expensive gem but then she sees its missing. They make her unconscious and take her to Bazaar. Khusro stops Zorabar's horses from going to Bazaar so that Zorabar doesn't find Mariam.
Darakazi also reaches there to search for her. Zorabar doesn't get entry allowance. Simsim strictly tells the thieves to get the Talisman. Dadi predicts that thieves are going to visit the Bazaar which surprises Ali.
In future episode viewers will see, Ali will tell Khusro that he feels Mariam is here and he will get her. He will mistakenly push a water pot and the water will fall on her face. She will gain consciousness.
When will Ali realise about his power?
Will Ali be able to save Mariam from Simsim?
To know what will happen next in your favourite shows, stay tuned to this space.