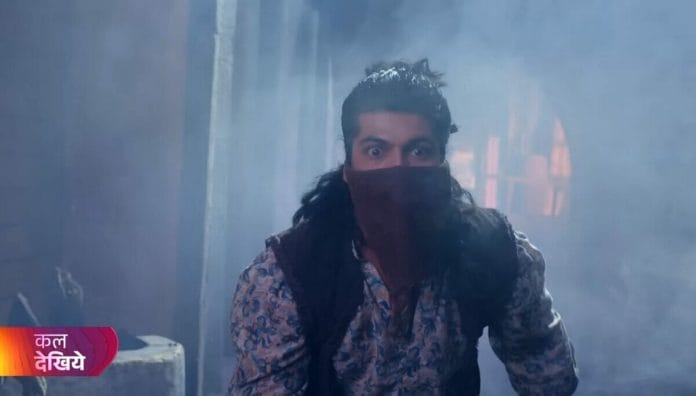 Ali Baba- Dastaan-e- Kabul Spoilers, Upcoming Story, Latest Gossip , Future Story, Latest News and Upcoming Twist on tellyexpress.com

Sab TV launched a brand new show named Ali Baba-Dastaan-e-Kabul starring Sheezan Khan and Tunisha Sharma. The show revolves around Ali and Mariam's struggle to save Kabul from the terror of Iblis and his forty thieves. Simsim is trying her best to wake Iblis up by getting the Talisman gem but will she succeed that will be interesting to watch.
In previous episode, the thief possesses some kids in Parbaaz and applies black magic on them after getting order from Simsim. He makes the real ones hostage and leaves the possessed one to search for the Talisman and Poya. Thief gains trust of the people in Parbaaz by curing two kids with his magic and Ali doubts something is wrong with the latter.
Fatima argues with him that why he doesn't believe in magic when it exists. Ali says he will learn the truth soon. Later Mariam gets caught by Nazia and she confronts her for staying like a thief in the house. She questions Ali if she is his lover. Ali denies and he tells lies to convince Fatima and Kasim.
In future episode viewers will see, Kasim will try to make a deal with the thief and later Zorawar will follow Mariam. Ali will do all the cleaning in house to save Mariam from Nazia's anger as he introduced Mariam as maid to her.
Will Fatima marry Ali?
Will Ali be able to save Mariam from Saddam?
To know what will happen next in your favourite shows, stay tuned to this space.