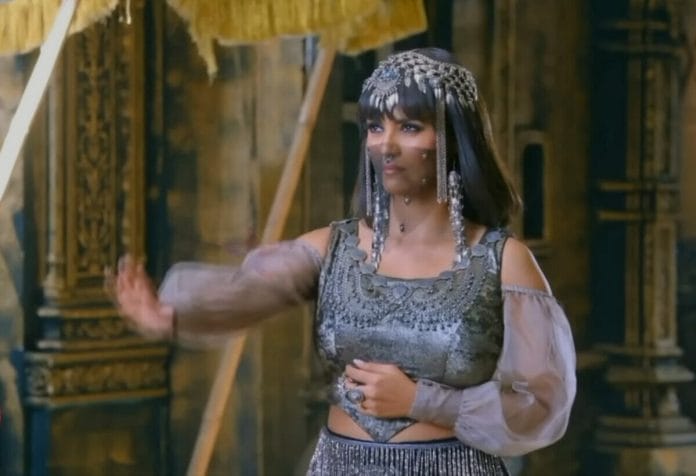 Ali Baba- Dastaan-e- Kabul Spoilers, Upcoming Story, Latest Gossip , Future Story, Latest News and Upcoming Twist on tellyexpress.com

Sab TV show Ali Baba-Dastaan-e-Kabul will witness a shocking twist very soon. The show revolves around Ali and Mariam's struggle to save Kabul from the terror of Iblis and his forty thieves. Simsim is trying her best to wake Iblis up by getting the Talisman gem but will she succeed? that will be interesting to watch.
In previous episode, Abdali tries to kiss Simsim's hand and wants to stop her from leaving but she vanishes to get rid of him. She creates her own shadow and pretends to get caught by her. Abdali circulates the news everywhere and announces a reward whoever will find her.
Garifa learns about the mystery man from Poya and they both go to find Simmi Jaan knowing about the reward. They reach a cave and Simsim makes them unconscious to stop their interruption. The saviour attacks her shadow and she acts like poor Simmi Jaan. She pretends to faint and saviour lifts her up.
In future episode viewers will see, Saviour will take Simsim outside and she will think soon he will fall into her trap. Dadi will meet Simmi Jaan and will recognise her as Simsim.
When will Ali come back?
To know what will happen next in your favourite shows, stay tuned to this space.