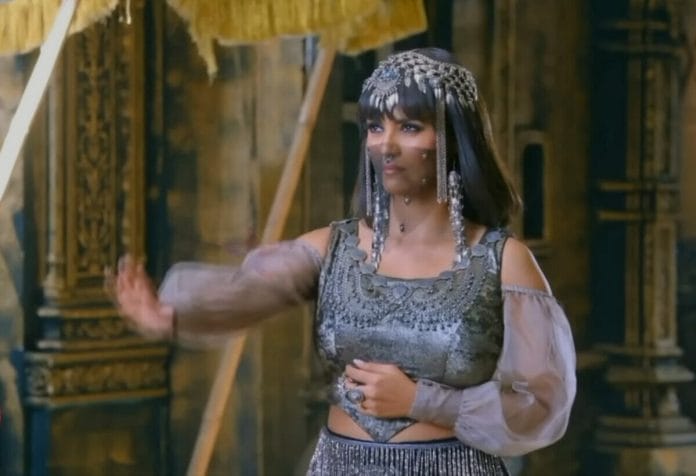 Ali Baba- Dastaan-e- Kabul Spoilers, Upcoming Story, Latest Gossip , Future Story, Latest News and Upcoming Twist on tellyexpress.com

Sab TV show Ali Baba-Dastaan-e-Kabul will witness a shocking twist very soon. The show revolves around Ali and Mariam's struggle to save Kabul from the terror of Iblis and his forty thieves. Simsim is trying her best to wake Iblis up by getting the Talisman gem but will she succeed? that will be interesting to watch.
In previous episode, Abdali disguises himself as the shadow and calls out the saviour. He comes and refuses to accept Abdali as the shadow. Simsim attacks the saviour but the latter escapes and Simsim tries to figure out who is that person.
Later the saviour is seen receiving treatment from some monks. He gets a special power from them to defeat the shadow. There Simsim sees a pillar is moving on its own and the beggar is responsible for that when he makes the wish and talisman fulfils it.
Simsim gets disappointed with Abdali for his failure to catch the saviour. She tries to leave but Abdali holds her hand to stop her. Simsim gets furious as he touched her.
In future episode viewers will see, Simsim will disappear and she will create her shadow which will shock Abdali when he will go after Simsim.
When will Ali come back?
To know what will happen next in your favourite shows, stay tuned to this space.