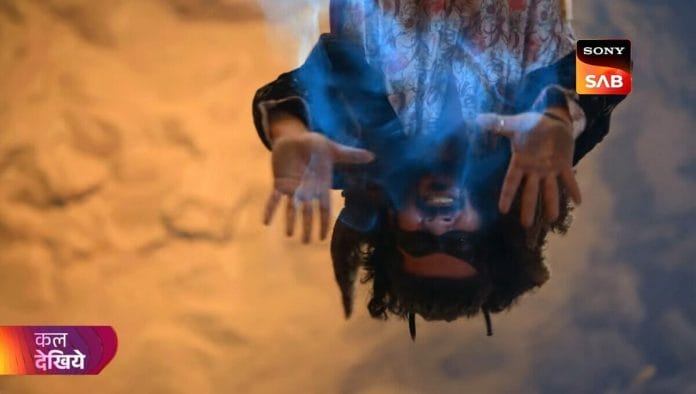 Ali Baba- Dastaan-e- Kabul Spoilers, Upcoming Story, Latest Gossip , Future Story, Latest News and Upcoming Twist on tellyexpress.com

Sab TV launched a brand new show named Ali Baba-Dastaan-e-Kabul starring Sheezan Khan and Tunisha Sharma. The show revolves around Ali and Mariam's struggle to save Kabul from the terror of Iblis and his forty thieves. Simsim is trying her best to wake Iblis up by getting the Talisman gem but will she succeed that will be interesting to watch.
In previous episode, Mariam gets distracted while fighting with Daragazi. He defeats her and tells her that she is not concentrating properly, he behaves strictly with her and says that's for her good else she won't be able to get back Kabul from Saddam. He talks about Kartar Singh who can help them in their mission.
Mariam decides to bring him to Daragazi. There Simsim appears in front of Ali when he tries to steal the treasure. Ali gives befitting reply to Simsim when she talks about evil power and looks down upon poor Parbaaz people. Ali remains hopeful and says he will take away the treasure she stole from innocent people.
She asks about Talisman from him but he doesn't give her that. She chokes him but his magic doesn't work on her. She notices the talisman tied around his wrist.
In future episode viewers will see, Ali will ask Simsim to calm down, he will say he is giving her the gem. There Mariam will go to talk to Kartar Singh.
Will Ali save himself?
Will Mariam kill Saddam?
To know what will happen next in your favourite shows, stay tuned to this space.