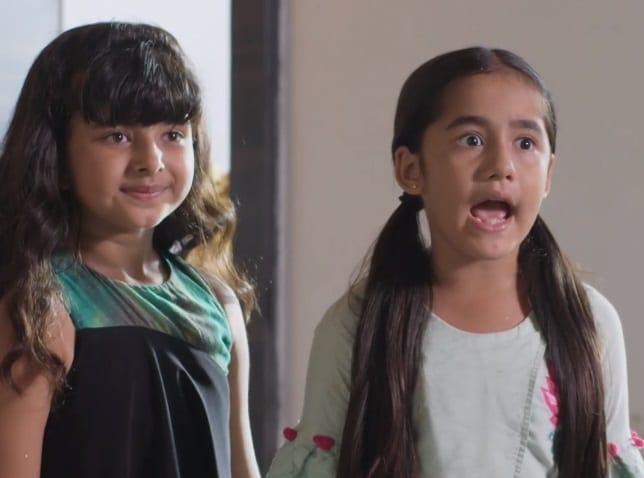 As reported last in Star Plus popular serial Kulfi Kumar Bajewale edge of the seat drama is going with the current 'Little Superstar' track is heading towards its climax.
Amyra and Akash got selected for the final round. Kulfi comes to Akash that appreciated his singing. There Sikander gets upset thinking he was never with his daughter Kulfi whenever she needs him. Amyra was happy with Kulfi's elimination but her happiness didn't last long after Akash made a shocking announcement.
After Akash gets selected for the finale he made a shocking revelation. He stood up and said he will be at guilt if he sings at the final round. He will tell everyone that he is not 11 years old but 28. Everyone will get shock and he will also say that Kulfi is pure hearted and she deserves to be in the competition. Her innocence made him to reval the truth. Kulfi gets teary and her friends dances in joy.
Now in the upcoming episode will see major twist in the show with Ammaji's reentry. Ammaji of remand house will enter the venue. Kids will get shock seeing her. Ammaji and Rajan will see Kulfi and her gang. Later, Kulfi and her friends will get upset learning about Chintu's mistake.
Amyra and Kulfi will reach the grand finale. At the grand finale Amyra will sing the same song which Kulfi and her gang prepared for the finale. Kulfi and her gang will be shocked hearing Amyra. It will be interesting to watch what Kulfi and her gang will do at the last moment. How they will manage to prepare new song in short time. To know more keep watching Kulfi Kumar Bajewala Mon-Fri 8:30 pm, on Star plus.
Stay tuned with us for more updates.