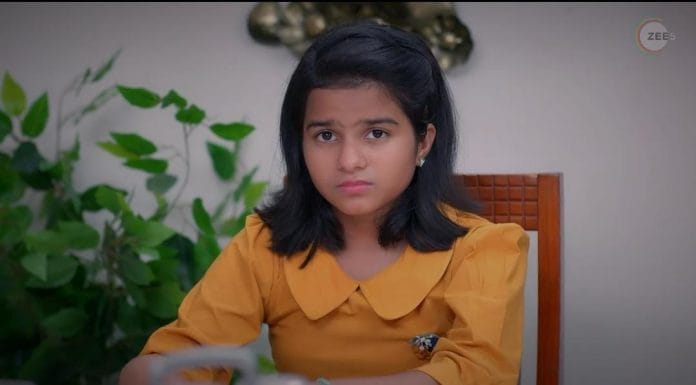 Anbe Shivam Upcoming Story, Spoilers, Latest Gossip, Future Story, Latest News and Upcoming Twist, on TellyExpress.com
Zee Tamil daily soap Anbe Sivam is gearing up for more drama with Rajasekar and Aarasi puting up an act.
In the previous episodes it was seen that Shivam sympathied with Arasi, who was getting beaten by Rajasekar. His friend, Justice cautioned him that if Anbu learns this, she may misunderstand him. But Shivam was confident that Anbu won't. He got Oviya's call and rushed to Arasi's house. He found Arasi and Oviya crying. He enquired them what happened. Oviya said that Rajasekar left fighting with Arasi and breaking things at home. Shivam asked Aarasi why Rajasekar was behaving with her in this way, what's the problem between them. Arasi cried and put up an emotional act. She said that Rajasekar doubted that Shivam still loved her, so he cared for her and came to check her which shocked Shivam. The latter wanted to talk to Rajasekar, but Arasi prevented him saying that it can worse the situation.
In the next episode it will be shown that Oviya requests Shivam to take her and Arasi to his home. She asks if Anbu or Shivam's parents won't like them coming to stay in his house. Shivam assures Oviya that they won't say anything and assures that he will take Oviya and Arasi to his house. Later Anbu shows the call recording of Kamatchi and Baskar in front of Shivam and his family and exposes her plan of coming here to kidnap Bharathi and Kalai. Anbu throws Kamatchi out of the house.
What will happen next? Will Aarasi and Rajasekar's plan get successful? Will Anbu understand their plan and foils it?
Keep checking this space for exclusive news about your favorite Tamil shows.