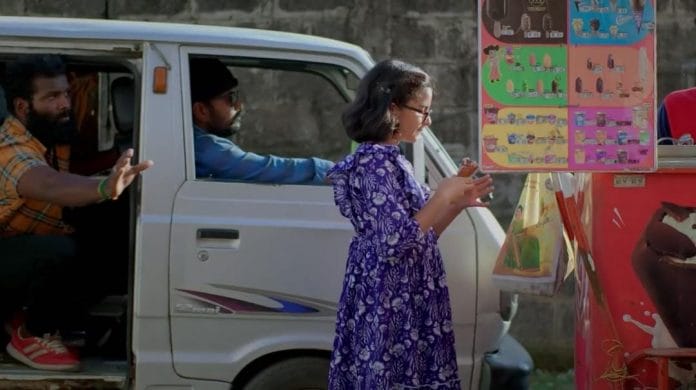 Anbe Shivam Upcoming Story, Spoilers, Latest Gossip, Future Story, Latest News and Upcoming Twist, on TellyExpress.com
Zee Tamil daily soap Anbe Sivam is all set for more drama in the upcoming episode with Shivam trying to convince Anbu.
In the previous episodes it was seen that Aarasi bought few sarees from Anbu for her employees. Aarasi mocked Anbu saying that the sarees that Anbu is selling are suitable only to her house employees. After Anbu left, Aarasi and Rajasekar scolded Iniya for answering them back in front of Anbu. Iniya refused to accept Rajasekar as her father and asked him to not speak between her mother and her. Rajasekar got angry and raised his hand to slap Iniya, but he stopped. Later Iniya narrated everything to Shivam. Shivam got furious at Rajasekar and wanted to confront him, but Iniya stopped him saying that it could create trouble for Oviya.
In today's episode it will be shown that Shivam will lock Iniya in the house and will her the key. He will ask her to not open the door for anyone apart from Kushali and her grandma and will leave for the court. Shivam will come across Anbu. Shivam will apologize to Anbu. Shivam will propose Anbu to get married for their children's sake, but Anbu will refuse his proposal. A ice cream vendor will come and stand outside and will ring the bell. Few goons will be sitting in a near by van and instructing the ice cream vendor. Iniya will want to buy ice cream. Kushali will open Iniya's house door and will take to the ice cream vendor. Kushali will go inside the house to get change for the ice cream leaving Iniya with the vendor. The goons will try to kidnap Iniya.
Will Anbu realise Shivam's goodness? Will Anbu and Shivam reconcile?
Keep checking this space for exclusive news about your favorite Tamil shows.