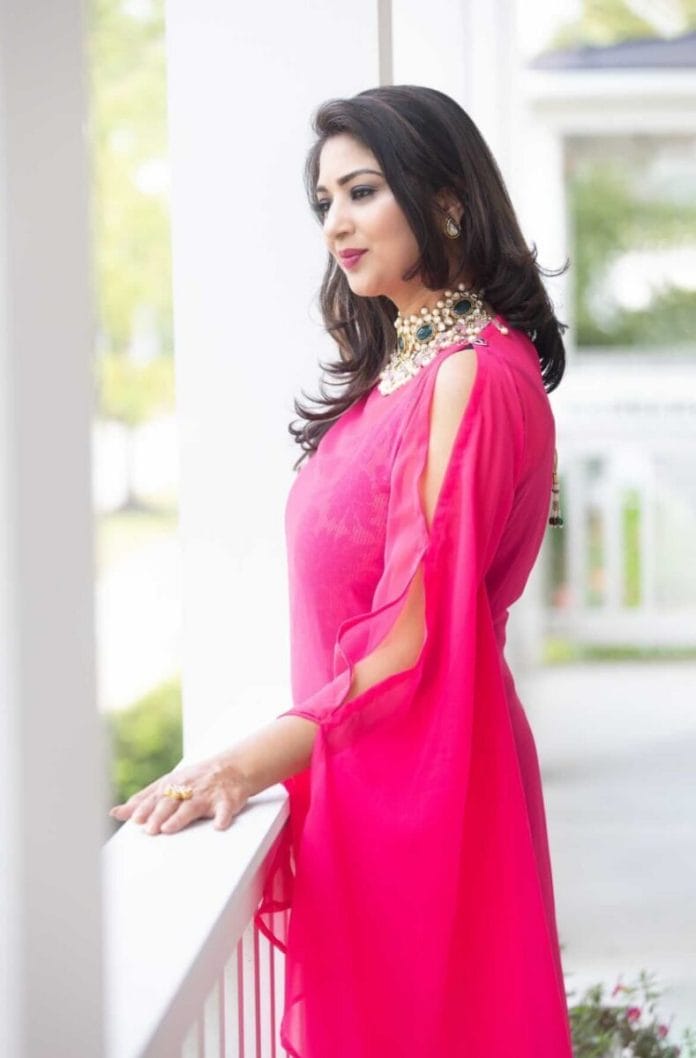 Anjali Phougat, who has double masters degrees in MCA and M. Phil., always aspired to be a designer.
Born in 1982 in gurugram Haryana india, she was very creative since childhood. She won miss Haryana beauty pageant along with the best dressed contestant in 2000. She designed her outfits at the age of 16 and got appreciation from friends and family.
Professionally, she designed some outfits for Miss India contestants in 2019 and launched her collection at NYFW the same year. She shifted to the US after her marriage in Arkansas and after living there for a few years, her family moved to Ohio in 2011.
Anjali migrated to the US to pursue her passion. She started working in the IT industry. She has established her design line in Columbus and launched a jewelry and custom-made clothing e-commerce website and has been expanding ever since.
She got various recognitions from prestigious institutions like Bride Vogue magazine, New York Fashion Week, Global short film festival and South Asian Wedding Magazine. She presented her designs on many platforms, including New York Fashion Week and South Asian Wedding Shows.
She also wrote bridal and wedding styling blogs for Bride Vogue magazine, and her designs got featured in numerous leading fashion magazines all over the world, including Paris and Milan. Her short film "Inclusion through Unity" recently won best short shot film award in global short film festival in Cannes and her last project was designing a collection for Cannes film festival 2021. Her current project is designing wedding outfits for bridal soiree event in mid-September along with designing outfits for Ohio of state university fashion show. All the proceeds of the show will go to domestic violence survivors and human traffic survivors' college education. She was offered money for designing, but she decided to do this work voluntarily and contribute towards this cause.