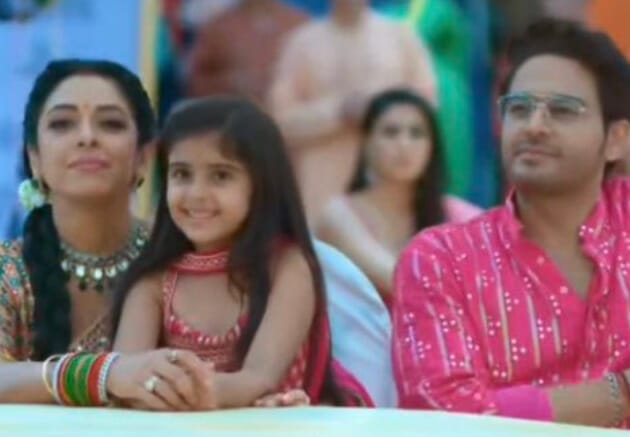 Anupama Upcoming Story, Spoilers, Latest Gossip , Future Story, Latest News and Upcoming Twist on TellyExpress.com
In today's episode, . Maya says she can't wait to meet Anu's foster parents. Host praises Anuj, Anupama's chemistry. Anuj says their love is their chemistry. Host gives an award to Anuj, Anupama and Anu. Leela says to Vanraj to make them jealous Anuj, Anupama is praising themselves.
Host announces about solo performances and upcoming surprise. He says kite flying competition will start soon. Dimple cries. Samar apologizes to Dimple. Anupama meet Samar and Dimple. She gives an advice to Dimple to give reply to the elders but one should not misbehave with them. Anupama says in anger it is very important to keep calm in anger. Dimple understands Anupama. Anuj asks Anupama if everything is fine. Anupama says no but they will discuss about it later.
Anu gets upset and share with Anuj and Anupama that Maya didn't come yet. Anuj calm Anu. Kavya promote Sweet Drift ad. Leela and Vanraj gets stunned. Mohit instruct Kavya. Leela asks Vanraj to do something and stop Kavya. Kavya says new brand is launched by Maya. Anu gets happy. Host asks guests to fly their kites. Leela gets irked seeing Samar and Dimple flying kite together.
In the upcoming episode, Anupama and Anuj will lose kite flying competition to Maya. Maya will claim rights on Anu. Will Anuj, Anupama let go Anu? What Maya will do next to stay close to Anu? Keep watching the show for interesting drama.
Stay tuned with us for TV serial latest news and updates.