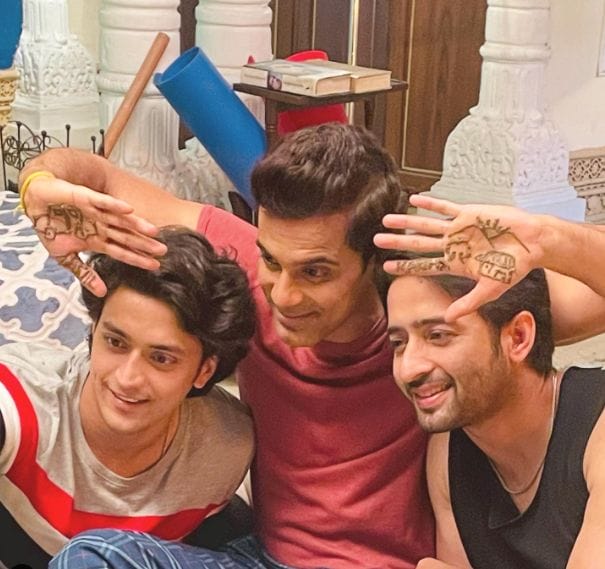 Rajan Shahi show Woh Toh Hai Albela is high on emotion these days. Show recently seen the death sequence of Chiru [Anuj Sachdeva] and left audience teary. The whole scene was heart wrenching. Right from Saheer Sheikh [Kanha], Hiba Nawab [Sayuri] to other actors out there emotional performance hit audience heart hard.
In an interview with us [Justshowbiz & TellyExpress] actor Anuj Sachdeva shared his experience on shooting this particular scene in the show. He told us that how Shaheer,who lost his father in the past was connecting and trying to crack a joke in between to make the environment light. Anuj also told that he didn't talked with Shaheer the whole day so that he can bring the life to the sequence. Anuj also talked about his camaraderie with Shaheer and the team of Woh Toh Albela. Actor also revealed that he will be a part of the show and will be seen in the flashback.
Before he makes a comeback, Shaheer who is playing Kanha in the show will be seen getting ready as Chiru. In the upcoming episode, Kanha will be decked up as Chiru. Complimenting Shaheer's performance as Chiru, Anuj took his instagram story and quoted "Looking Good Bhai".
In reply to Anuj, Shaheer reposted the story and wrote "Kanha Drenched In the Memories Of Chiru". The banters between Shaheer and Anuj is adored on and off-screen both. Anuj in an exclusive talk with us also told the 'kiss' story between the three brothers out there in the show. Check full IV
On story front, Chiru breath his last taking promise from Kanha to marry Sauryi. Kanha's mother and Sayuri blames Kanha for Chiru's death. Kanha will try to prove his innocence. He will also gear up to marry Sayuri to keep Chiru's promise. Will Sayuri be able to forgive Kanha and will agree to marry him? How Kanha will convince Sayrui to marry him? Well, we all know Sayuri and Kanha will end up marrying each other. Sayuri already told that she will never consider Kanha as her husband. How love blooms between them will be interesting to watch.
Share with us if you all are liking the show.
Stay tuned for more news and latest updates