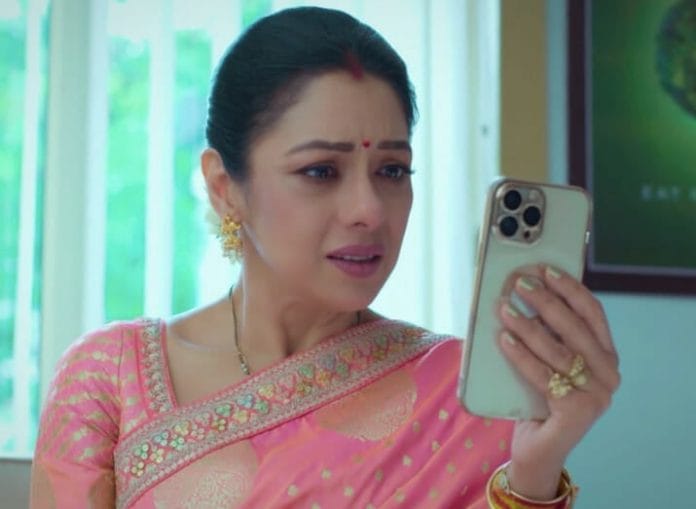 Anupama 14th November 2022 Written Update on TellyExpress.com
In today's episode, Samar and Paritosh asks everyone's attention. They say they can't still believe Pakhi is going to get married. Samar and Paritosh pulls Pakhi's leg. They ask everyone to gear up for glam and glitz sangeet theme for Adhik and Pakhi. Pakhi feels embarrassed. Leela and Kanta decide to speak about Pakhi. Pakhi says Kanta and Leela will embarrass her more. Leela confess that Pakhi is their only granddaughter. She says post she will leave, they all will miss her. Pakhi says she will miss her more.
Leela asks Kanta to speak up. Kanta bless Pakhi and Adhik. Barkha's friend calls Kanta typical middle class. Kanta gives gold chain to Pakhi and bangle to Adhik. Kinjal says Pakhi is lucky to get love from Kanta and Leela. Shahs get teary. Anu asks everyone why they end up crying for everything. She asks everyone to start the dance. Leela and Samar says Vanraj and Anupama will compete first. Anuj and Hasmuk says Anupama will win. Leela and Kavya support Vanraj. Anupama and Vanraj compete with each other and dance. Anuj and Kavya join Vanraj and Anupama later.
Kavya, Anuj, Anupama and Vanraj dance on disco song. Leela likes the dance of Vanraj. Hasmuk likes too. Samar, Paritosh, Pakhi and others cheers up for Anupama and Vanraj. Adhik says Anupama and Anuj is the winner. Pakhi support Vanraj and Adhik. Anu says it is tie between Anupama and Vanraj. Kinjal says none can be winner between Anupama and Vanraj as both are always on same page. Samar and Paritosh calls everyone on the stage for selfie.
Barkha calls Pakhi aside. Adhik and Pakhi spots Pakhi and Barkha. Barkha takes a signature of Pakhi on invoice. Adhik gets angry on Pakhi. Anupama sees the invoice and gets angry. She decide to confront Pakhi. Anupama gets angry on Barkha too.
Samar calls Pakhi on the dance floor. Adhik refuse to dance with Pakhi. Pakhi asks Adhik to go and disclose to everyone what did just happened. Adhik forcefully dance with Pakhi. Anuj asks Anupama what is bothering her. Anupama makes an excuse. Anuj decode something has happened. He takes Anupama to the side. Devika takes Anupama along with her. Anupama gets angry seeing Barkha. Adhik stops dancing. Shahs and Kapdias stand stunned. Ankush asks Adhik why he stopped dancing. Adhik makes an excuse. Pakhi dance with Samar and Paritosh. Everyone claps for Pakhi, Samar and Paritosh. Samar next call Dolly, Kinjal, Paritosh, Kavya on the stage to perform. [Episode Ends]
Precap: Anupama slaps Pakhi and disowns her. She throws Pakhi and Adhik out from the house
Also See