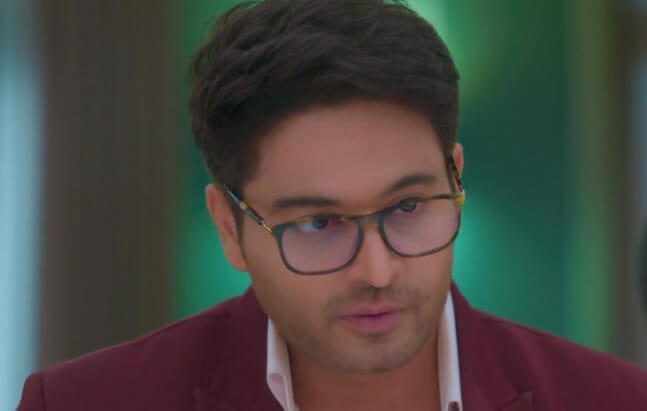 Anupama 16th January 2023 Written Update on TellyExpress.com
In today's episode, Anuj invite Dhiraj and Devika for Makar Sankranti. Dhiraj says he will try to. Devika hugs Anuj and gets excited for Makar Sankranti. Anuj asks Dhiraj to drop Devika. Anuj and Anupama enjoys with Anu. They both like Devika and Dhiraj together.
Vanraj wait for Kavya to return back home. He thinks Jayanti has given him less time. Leela decide to sell her jewelleries. She asks Vanraj to take her ornaments. Vanraj asks Leela not to worry. Leela gets adamant to give away her jewelleries. Kavya returns home. Vanraj confront Kavya about her shooting. He asks Kavya about Mohit trying to get close to her and insulting him. Kavya defends her career and Mohit's action. Vanraj accuses Mohit for touching Kavya. Kavya calls out Vanraj's third class mentality. She asks Vanraj for stop judging her profession post latter says she wasn't shooting but enjoying with Mohit.
Hasmuk asks Kavya and Vanraj to stop the argument. Leela too asks Kavya to give the money instead of argument. Samar asks Kavya and Vanraj to save the argument for later. Vanraj asks Kavya to give him locker money. Kavya refuse to help Paritosh. She refuses to give the money and shock Vanraj. Leela asks Kavya if she is mean. Kavya says to Vanraj and, Leela that they can call her selfish but she will not help Paritosh.
Anuj, Anupama takes Anu to cheese factory. Anu asks Anuj if he remember she wanted to visit cheese factory during the school project. Anupama says to Anu that Anuj can never forget anything he has promised to her. Go cheese factor men host Anuj, Anu and Anupama. Anu gets happy.
Kinjal refuse to help Paritosh. She adds she also can't see Hasmuk and Leela in trouble. Kinjal decide to give her savings to save Paritosh. Paritosh think he already took the money. He says to Kinjal that he don't want her money. Leela asks Paritosh as why he is becoming great by refusing the money.
Kinjal informs Vanraj that money is missing. She confronts Paritosh about taking the money. Anuj, Anupama and Anu see the factory. They learn about cheese making in Go cheese factory. Anuj, Anu and Anupama receive a gift hamper from Go cheese manager.
Kavya calls Paritosh spineless. Kinjal demand Paritosh to return her money. Vanraj asks Paritosh how low he will stoop. Paritosh says he wanted to return the money to kinjal post getting succeeded. He further asks Vanraj why he promised Jayanti about returning the money. Paritosh says to Vanraj that there is no big deal if Hasmuk will sell his property and Leela her ornaments. Vanraj gets angry on Paritosh. Pakhi and Adhik visit Shahs. Paritosh asks Shahs why they can't see his effort. Samar says because he always ends up making mistake. [Episode Ends]
Precap: Anu talks with Maya. Anuj asks Anupama to talk with Maya too.
Also See;