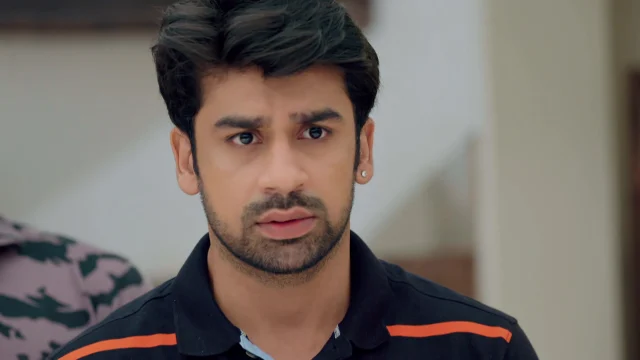 Anupama 22nd September 2022 Written Update on TellyExpress.com
In today's episode, Kinjal complaint to Rakhi about hiding Paritosh's truth. She lectures Rakhi on trying to become modern just by dominating her husband. Kinjal says to Rakhi that her lie hurted her. She adds if Anupama would not have told her the truth than she would have stayed at Shahs being old Anupama. Rakhi stand mum. Kinjal asks Kavya to drop her. Leela asks Kinjal to go to Rakhi's house instead of Anupama's. She says if Kinjal wants Anupama than she will call her home. Kinjal asks Leela why she still tries to rule on Anupama. Leela says because Anupama is her daughter. Kinjal asks Leela when last she asked Anupama that she is fine or not. Kava interrupts and says never. She adds Leela only need Anupama to fix things. Leela asks Kinjal and Kavya not to lecture her. She says Kinjal will not to go to Anupama's place.
Paritosh complaint to Samar that Kinjal isn't receiving his call. Samar says Kinjal is still upset with him. Paritosh request Samar to make a video call to Kinjal and Arya. Samar disclosed to Paritosh that Kinjal left Shah house and staying with Anupama. Paritosh says now Anupama will instigate Kinjal to divorce him like she did with Vanraj. He gets angry. Adhik goes to Barkha and says he wants to inform her something important.
Vanraj and Kavya drop Kinjal at Anupama's place. Vanraj gives Arya to Anupama and asks her to handle Kinjal and baby. Barkha and Ankush gets irked. Vanraj says he doesn't need to say and ask Anupama to take care of Arya and Kinjal. He adds house responsibility made him miss the childhood of his children and now Paritosh's deed separated him from Arya. He gets emotional.
Kinjal apologize to Anupama for coming spontaneously. Anuj asks Kinjal to stop being formal. He add a daughter don't have to take permission to visit a mother. Anuj hugs Vanraj and asks him not to worry as they will take care of Kinjal and Arya. Barkha and Ankush say kids are bringing both the families together.
Samar says to Paritosh that because of his mistake Kinjal is reacting post latter accuse Anupama for destroying his house. Paritosh decide to end his life. Samar stands mum.
Leela gets irked thinking about Kinjal leaving the house. Vanraj and Kavya get emotional thinking about Arya. Kinjal apologize to Anupama for coming to her house without informing. Anupama asks Kinjal to stop being formal. Kinjal asks Anupama not to obstruct her work. She ignores Paritosh's call. Anupama thanks Anuj for supporting her. Anuj praises Anupama's courage. Barkha asks Kinjal to give divorce to Paritosh. [Episode Ends]
Precap: Kinjal tells to Anupama that Arya's throat has been choked. Anuj falls ill too. Anupama stand stressed.
Also See: