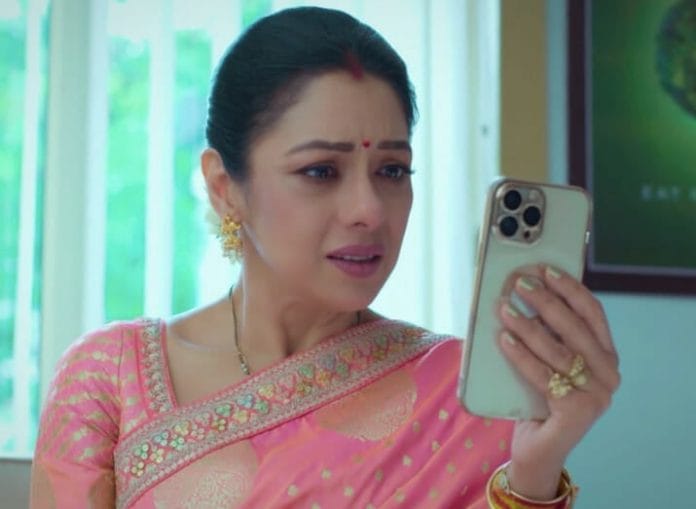 Anupama 24th November 2022 Written Update on TellyExpress.com
In today's episode, Anupama checks upon Dimpi. Dimpi lies shattered. Anupama encourages herself to go near Dimpi. Dimpi breaks down seeing Anupama. Anupama cries along. She further comforts Dimpi. Dimpi share with Anupama that she regrets being girl. She complaint to God for sending her as a girl. Anupama says to Dimpi not to regret being girl rather she should think why her criminal are not humans. She apologizes to Dimpi for not able to save her. Anupama add no one can share Dimpi's pain still she will be always be with her. Dimpi looks for Nirmit. Anupama says that Nirmit is injured too and Anuj is with him.
Dimpi asks Anupama to call police as she wants give her statement. She decides to fight back. Anupama decide to support Dimpi in her fight. Anupama encourages Dimpi. Leela cries and share with Kavya that she love Pakhi but her attitude bothers. She adds more they will shower love to Pakhi more she will throw attitude. Leela asks Kavya to stop Vanraj.
Anupama and Anuj stunned post Nirmit withdraws the case. Nirmit says Dimpi's criminal can repeat the crime. He says boys seem to be powerful and he can't handle Dimpi getting questioned in the court. Nirmit says he don't want any case. Anupama stand shocked.
Kavya says to Vanraj that he wants lunch to reach Pakhi thus she will take. Vanraj says what will happen if he personally gives to Pakhi. Kavya replies seeing him Pakhi will throw more tantrums. She takes tiffin box to Pakhi. Adhik demands Pakhi to make coffee. Pakhi refuses. Kavya knocks and Pakhi ignores. Adhik invites Kavya inside. Kavya gives box to Pakhi. Pakhi says she knew Vanraj can't see his princess upset.
Anupama and Anuj encourage Nirmit to fight along Dimpi. She says criminals can't be spared. Anupama says Dimpi is showing courage and Nirmit needs to support her. Nirmit sit stunned. Pakhi misbehaves with Kavya. Kavya says to Pakhi that soon she will taste her own medicine. Pakhi decide to show Shahs their place soon.
Dimpi gives her statement. Anupama claps for Dimpi for giving her statement fearlessly. She feels proud of Dimpi. Anuj side Anupama. He salutes Dimpi. Dimpi asks Nirmit if he informed his family or not. Nirmit says they can't tell to their family as they will not accept them. Dimpi asks Nirmit if he is on her side. Nirmit sit mum. Anupama, Anuj stand shocked. [Episode Ends]
Precap: Nirmit decide to escape. Anupama asks Nirmit to stay and support Dimpi. Dimpi asks Anupama to let go Nirmit. She breaks her ties with Nirmit.
Also See: