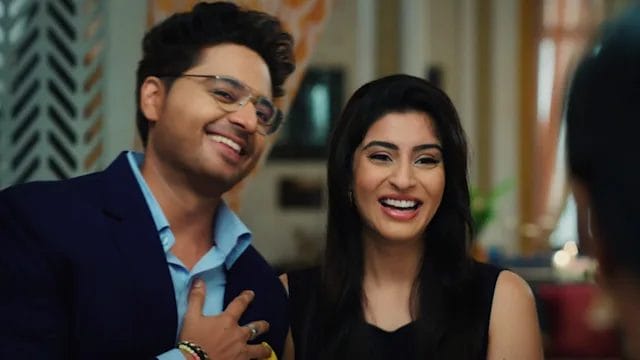 Anupama 2nd August 2022 Written Update on TellyExpress.com
In today's episode, Anupama says she will not come to the house but will carry on with her responsibility. Kinjal share with Anupama that without her she will be alone and will get scared. Anupama console Kinjal. She asks Kinjal she is carrying a baby thus she is not alone. Anupama advices Kinjal to talk with her baby whenever she will feel lonely. Kinjal gets emotional. Anupama share when she was carrying Pakhi she missed the opportunity to go to America and flaunt her talent. She adds for Pakhi she could have left heaven too. Anupama regret recalling Pakhi's insult. She goes to Kavya and thanks her for supporting her when Pakhi was insulting.
Anupama says to Kavya that she know she wants a child too. Kavya feels glad Anupama can see her pain. Anupama says the way Pakhi insulted her today she fear praying for anyone to give birth to a child. She handover Kinjal's responsibility to Kavya along with Rakhi and Leela. Anupama says a mother's heart beat only for her child no matter what. She hugs Pakhi. Pakhi stand mum.
Kinjal asks Anupama if she will not come for Rakshabandhan. Anupama nods and asks Kinjal to celebrate with other family members. She adds she doesn't have right on the house anymore but she will not stop praying for their betterment. Anupama walks out. Anu returns back with Hasmuk. She asks Anuj if he fixed everything inside as Pakhi was very angry at Anupama. Anuj asks Anu not to worry as they will take Anupama with them today. He asks Anu to go and play. Anuj tell to Hasmuk about his fight with Vanraj and Paritosh.
Also, Read in Hindi;-
Hasmuk asks Anuj if Anupama will not come to meet him too. Anuj replies to Hasmuk that whenever Anupama was insulted by Leela and Vanraj, he never took a stand for her. Hasmuk realizes his mistake and says he understand Anuj thus, he will not stop him from taking Anupama. Anuj apologize to Hasmuk if he intentionally or unintentionally hurt him.
Anupama pray to God and asks to take care of Shah's. Before leaving Anupama complaint to Vanraj and says he claim to be a good father but he is not. He asks Vanraj to now become a good father. Anupama says God will not excuse Vanraj for his mistake. She adds God might bring her back to the house and Vanraj will say 'Anupama is back'. Paritosh turn against Anupama. Anupama pray to God to shower maturity to Paritosh.
Anupama asks Kinjal and Kavya to take care of the house and walks out from the house. [Epiosde Ends]
Precap: Hasmuk says to Shah's that they will taste their own medicine for insulting Anupama. He feels sad for Anupama. Shah's stand shocked. Elsewhere, Anupama recall her insult and gets stressed.
Also See: