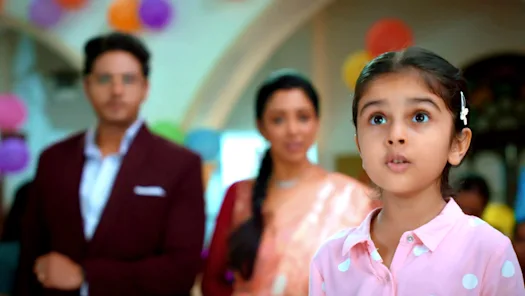 Anupamaa Spoilers, Upcoming Story, Latest Gossip , Future Story, Latest News and Upcoming Twist on TellyExpress.com
Show Anupama will see adoption track. Anuj shared with Anupama that he wants to adopt Anu. Anupama gets restless. In today's episode, Anuj complaint to God by recalling his orphan life. He asks God why an orphan child has to suffer. Anuj shares with Anupama that Anu is exact copy of his childhood. He adds Anu has made him recall his childhood. Anuj desires to adopt Anu. Anupama sit stunned.
Elsewhere, Kavya talks with Anirudh. She thanks him for throwing a late night party. Vanraj come and Kavya's call gets hanged. He asks Kavya to have some shame as she is talking with her ex-husband in front of him. Kavya says to Vanraj that he too used to talk and dance happily with Anupama. Vanraj says Anupama's equation with him was different.
Devika meets Kavya. She tells to Kavya that Samar informed her that Hasmuk's medicine is over thus she is here. Kavya takes the medicine. Devika says to Kavya that she overheard Vanraj's talk with her. Kavya says to Devika that nothing is hidden from her either. Devika says she feels connection with her thus wants to suggest her something. Kavya asks Devika to go ahead. Devika says Anupama, she has suffered in the marriage. She adds even Kavya too. Devika says girls like them want to avenge their husbands but that is not classy. She asks Kavya if she wants to move on than she should walk out from Vanraj's life with dignity like Anupama. Devika also suggest Kavya to try to mend her relationship.
In the upcoming episode, Anupama will inform Devika about Anuj's wish of adopting Anu. In the meantime, Anuj's family will come to meet Anupama. Will Anupama agree to adopt Anu? Time will tell.
Stay tuned for latest TV serial news and update