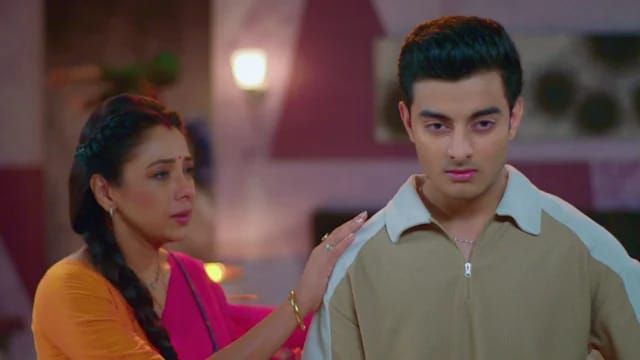 Anupama Upcoming Story, Spoilers, Latest Gossip , Future Story, Latest News and Upcoming Twist on TellyExpress.com
Romil will alert Anupama about Malti's intentions to bring separation into her life. Anupama will refuse to believe Romil.
In today's episode, Anupama learns from Leela, and Hasmuk falls down. Leela feels ashamed of dirtying the floor. Anupama helps Hasmuk and Leela. She takes care of Leela and Hasmuk. Anupama remembers Anu. Hasmuk notices Anupama. Anupama makes Hasmuk and Leela laugh.
Malti and Barkha discuss Anupama. Malti says Anuj does everything for Anupama's kid, but in return, Anupama can't help Anu. Pakhi asks Malti to stop giving lectures when she herself left Anuj to the orphanage. Barkha calls Pakhi insolent. Pakhi asks if Anuj is doing things for Anupama's kid and if he is serving Barkha and Malti too. Barkha says Pakhi is disrespectful. Malti says enough. She decided to throw Anupama and the Shahs out of Anuj's life.
Anupama consoles Anu. Anu asks Anupama why she left her. Anupama tells Hasmuk and Leela that they were alone, so she went. Kavya and Dimple decide to be with Leela and Hasmuk. Anupama diverts Anu's mind. She remembers Leela and Hasmuk.
In the upcoming episode, Anuj will learn about Hasmuk and Leela's conditions. He will bring them to his house. Anupama will be happy. Barkha and Malti will plan to throw the Shahs out of their lives. Will Anupama be able to save her family, or will there be a twist? To learn more, don't forget to visit this space.