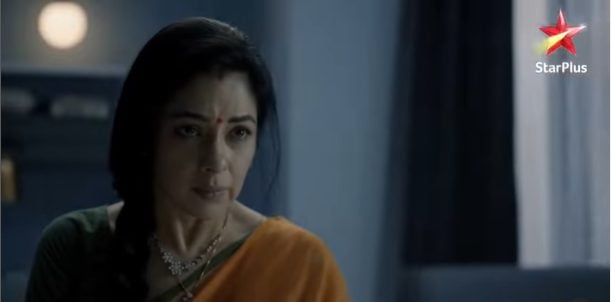 Anupamaa Spoilers, Upcoming Story, Latest Gossip , Future Story, Latest News and Upcoming Twist on TellyExpress.com
Show Anupama will see high voltage drama with Anuj slipping into coma
In today's episode, Anupama recall her insult. Anuj says to Anupama that he doesn't want to take away her relationships but Shah's crossed their limit. He add he can't let her bear anymore insult. Anuj says it was Shah's thus he was quiet else if it would have been world he would have set it on fire for disrespecting her. Anuj says to Anupama that he can't see her going to the place where she isn't valued. Anupama assure Anuj that she will not go back to Shah house. Anuj says she can go if ever they need her. Anupama says if Shahs will call she will only go. Anu asks Sara how Anupama can be her idol. Sara explains Anupama is worth idolizing. Anuj says Anupama got another supporter. Anupama hugs Anu and Sara.
Vanraj checks upon Pakhi. Pakhi regrets her action and decide to apologize to Anupama. Vanraj think post Pakhi will apologize to Anupama, Kapdia's will start coming to their house. He stops Pakhi from apologizing to Anupama. Kinjal and Kavya smashes Pakhi and Paritosh for disrespecting Anupama. Kinjal says to Pakhi and Paritosh that they both will regret one day and will crave for Anupama's love but they will not get it. Kavya asks Kinjal to calm. She asks her to go to her room. Kinjal assures Kavya that she is fine.
In the upcoming episode, Anupama will get a shock of her life with Anuj slipping into coma. How Anupama handle things in Anuj's absence will be interesting to watch.
Stay tuned with us for more TV serial news and updates