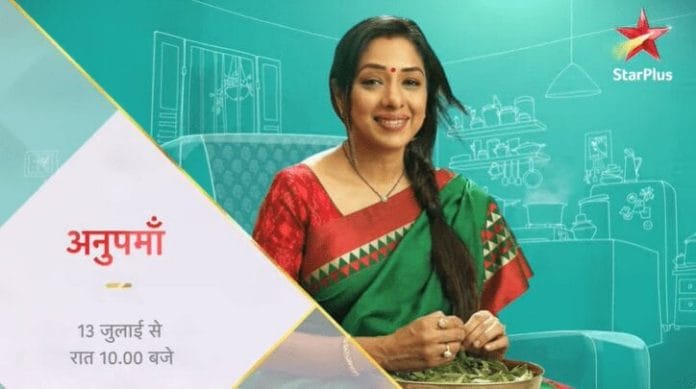 Anupamaa 12th August 2020 Written Update on TellyExpress.com
Episode begins with Vanraj asks Anupamaa to spend time with Devika saying they met after long time and also the next day she is leaving. Anupamaa gets happy and asks he doesn't have any problem with it. Vanraj says no, but she should not forget that he have to go to office next day. Anupamaa and Devika chats with each other. Devika says Anupamaa's family didn't liked her arrival because she is a divorcee. Anupamaa says nothing like that and Vanraj himself asked her spend time with Devika. Anupamaa asks is Devika happy in her life. Devika says she was so much in love with her husband that she believed his every lies. One side she was trying very hard to fulfill her responsibility but other side her husband was cheating her with his secretary. She says when the trust broke her heart too broked with the relationship. She says it was difficult but she handled it with her confidence.
Devika says loving family members is good but she need to love herself too. Anupamaa asks why she is saying like this. Devika says she saw her putting herself at last. Anupamaa says it's not like that. Devika asks then how she lost the job, and says Samar told her but didn't tell the reason, she need not to know also because she knows she would not have lost the job because of her. Anupamaa says it was her mistake. Devika says she knows Anupamaa will blame herself that's why she doesn't want to know the reason. She says Anupamaa is not the same Anupamaa anymore. She says the Anupamaa she used to know is not here that Anupamaa know to live for herself. She asks her take time for herself. Samar overhears their talks and thanks Devika in his mind. Samar gets rakhi girl's picture from his friend. He recalls his first meet with her and dances with her in his dream.
Devika teases Leela saying she is thinking to stay today too. She says spend time with Anupamaa after long time and asks Vanraj to take care of her saying she is very special. He asks Devika to take care of herself. Leela says Devika talking like they are torturing Anupamaa here. He asks what is she doing in Mumbai. Before she answers him Kavya comes there. Devika notices Kavya and Vanraj's expressions. He introduce Devika to Kavya. Kavya says first time she is meeting Anupamaa's friend. Devika suspects Vanraj and Kavya's relationship and tells Anupamaa that they seems more than colleagues or friends. Anupamaa says she won't hear a word against her husband. Devika says she will say and says something is there between Kavya and Vanraj. Anupamaa gets angry and was about to slap Devika but stops. Devika shocks seeing Anupamaa like this.
Episode ends.
Precap – Anupamaa says her husband is her pride, she believes him more than God.