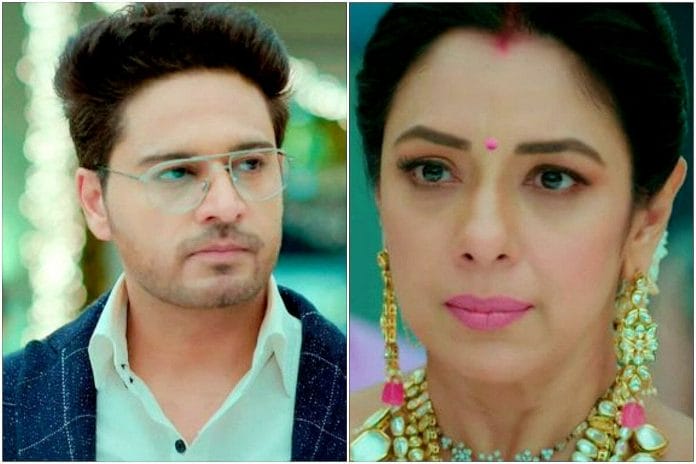 Famous show Anupama is seeing constant fall in the TRP. It recently slipped to 2.5 from 2.8. The less Anupama and Anuj centric tracks are making audience to lose their interest in 3 plus TRP show. Even actors good acting is not attracting the viewer's anymore.
The college track of the show was expected to fetch the good ratings. College romance faded the essence of the important Anupama track-quoted fans.
Few section of audience is happy with the TRP as they expect after this makers will show what audience wants to see.
The recent 2.5 TRP is not expected from Rajan Shahi's Anupama. See what more fans talking about the show TRP under the hastag #Anupamaa
Fans feel makers mocking the important tracks of the show
College track right ? The most awaited moment of #Anupamaa life and Show They Ruined By Adding Anuj So Call dream and romance In First Day Of College
Aa Gaya Swaad ? College track ko Barbad Karke 2.8 To 2.5 Waah Waah And Some Said Maan TRP Late He
Again for trp they gave accident track nd it worked then trp fell they gave anu education track. Mkrs using maan only for trp and now they knw that only shah drama didn't work so they r including Kapadia drama. Where is maan centric track? #Anupamaa
This 2.5 trp of #Anupamaa is of college track I guess where they unnecessary shows the MaAn romance and that's the reason of trp fall. The tv audience clearly has no interest in their romance they only want drama and that reflects in the trp
Show Anupama is still stick to position 1. Let's see if Pakhi and Adhik's marriage track will bring back Anupama's trp on track or not.
On story front , Vanraj asks Anuj to take the responsibility of Pakhi. Anuj and Anupama brings Pakhi and Adhik to Kapadia house where, Barkha claim that Adhik will use and throw Pakhi. Amid the drama Anuj decide for grand wedding of Pakhi and Adhik.
In the upcoming episode, Anuj wil talk with Shahs and will plan for Adhik and Pakhi's wedding. Will Anupama and Vanraj will agree for the marriage? Elsewhere, Pakhi will demand for destination wedding. Interesting twist in Rupali Gauguly and Sudhanshu Pandey Anupama, don't miss watching the show.
Follow us for TV serial latest updates